DISCOUNTS AVAILABLE ONLY FOR BOOKINGS MADE ON BLACK FRIDAY (NOVEMBER 26TH) AND/OR CYBER MONDAY (NOVEMBER 29TH)
Save 20% to 25% on 6 of our TOP-Seller Tours. Considering that when it comes to travel packages and experiences, the regular discounts are maxed at 5-10%, a 20-25% discount is quite a deal. The best part is how easy it is to get the discount – complete the purchase of any of the listed tours on either Black Friday or Cyber Monday. The price is automatically adjusted during check out - no code necessary!
4 Reasons WHY you should book on BFCM
Schedule your Tour for any date – yes, even for Summer/Autumn 2022!
No coupon or promo code necessary!
No limits on how many tours you can book.
No blackout dates.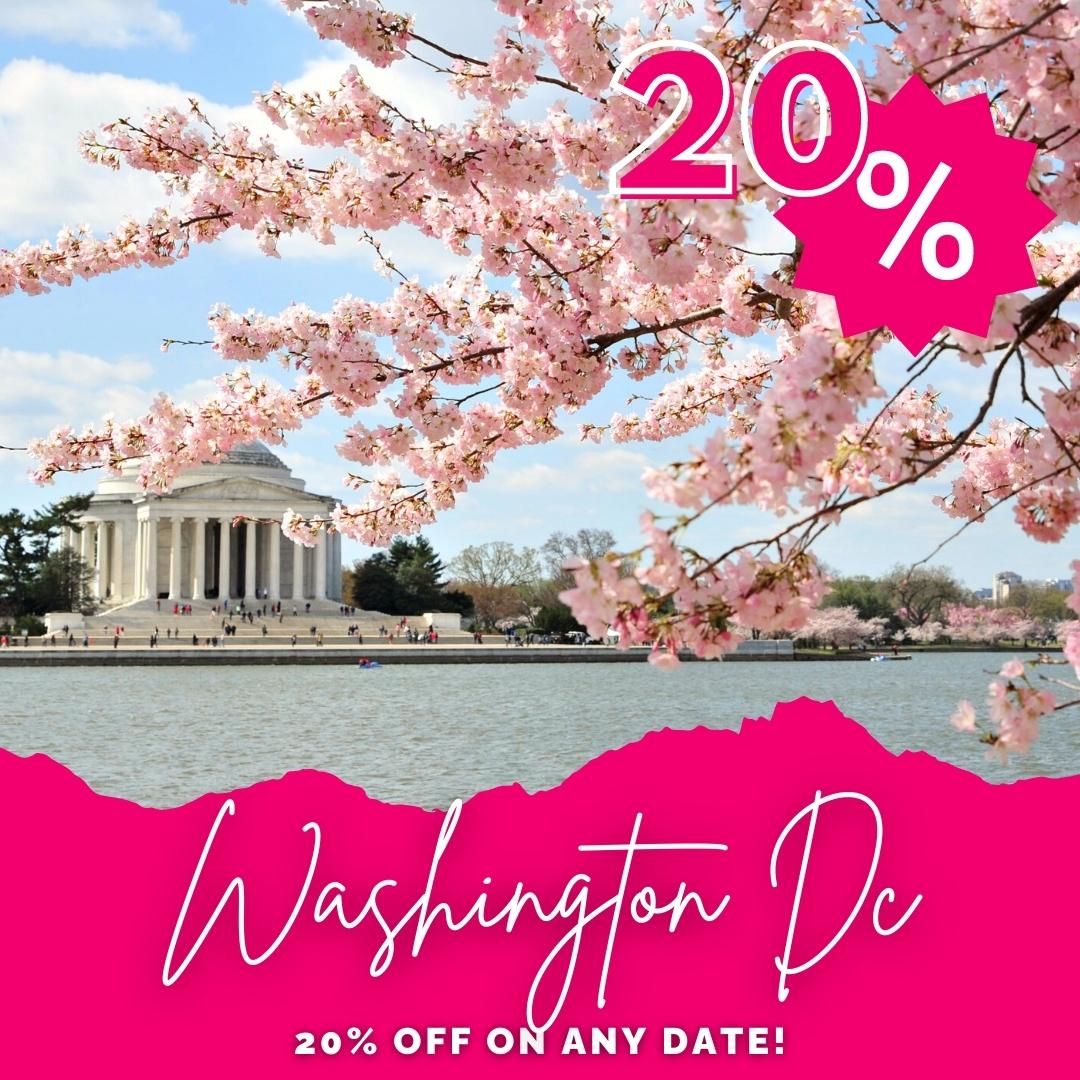 DAY TRIP TO WASHINGTON
$169.00 $135.20
The capital Washington DC in 1 Day while saving 20%! You will see: Capitol Hill, White House, the Mall and the Lincoln Memorial, Washington Memorial, Vietnam and Korean War Memorial.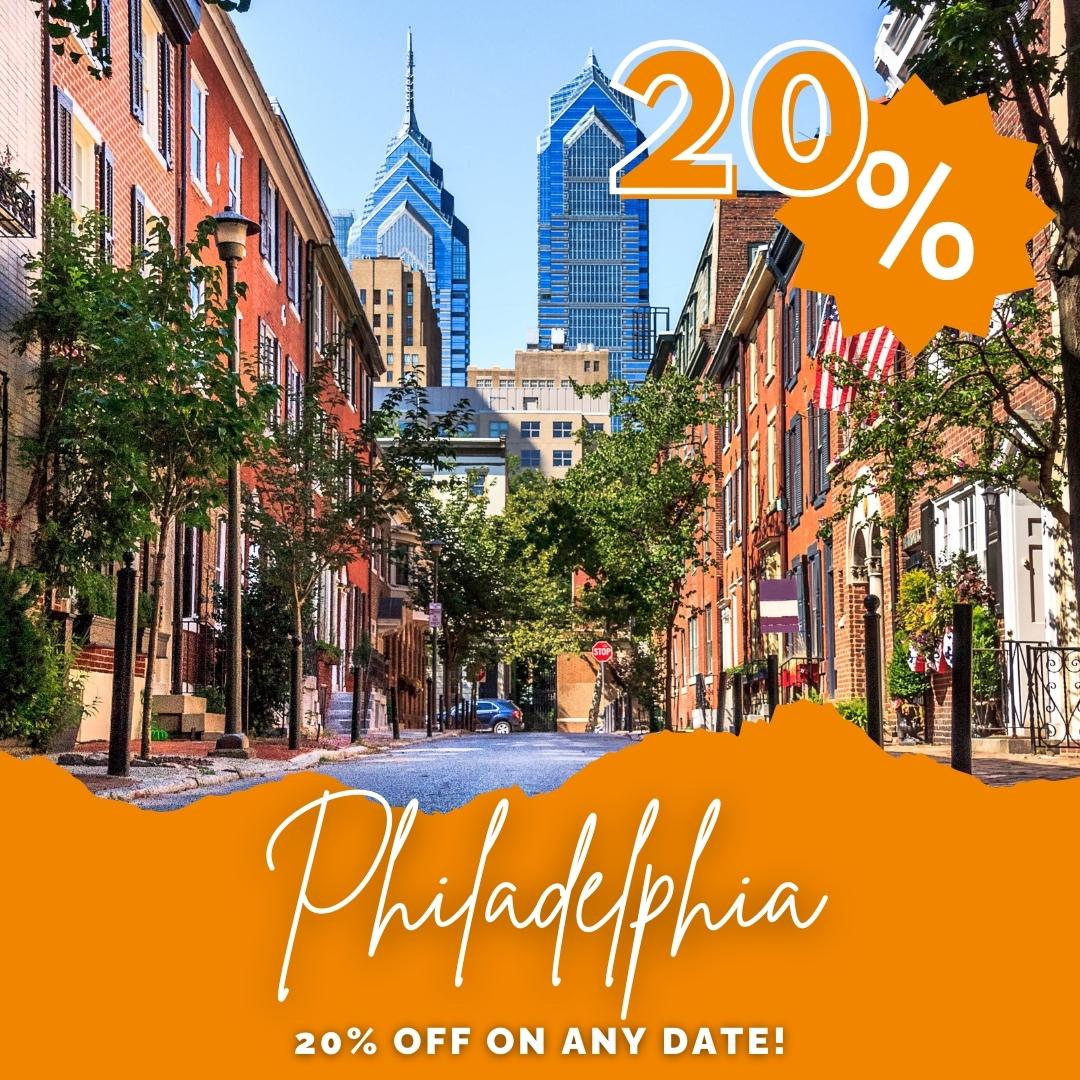 DAY TRIP TO PHILADELPHIA
$169.00 $135.20
One day to visit the City of Brotherly Love and Save 20%! Visit Lancaster County: Home to the Amish people + Buggy Ride. A perfect tour for next spring-autumn season.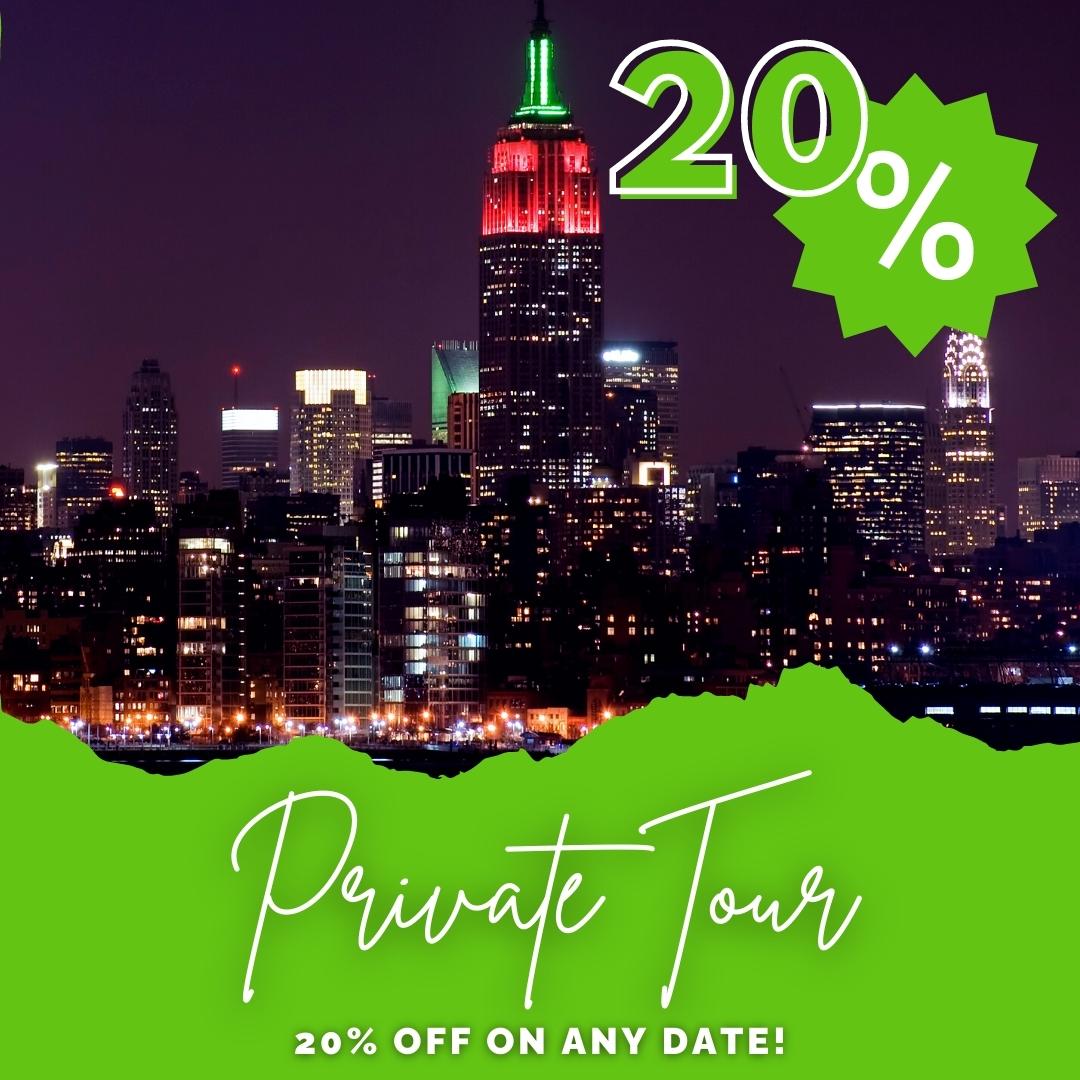 PRIVATE CITY TOUR
$190.00 $152.00
Exploring the New York City with your guide and private car you will tour in 4 hours the very best historical sights and attractions, saving 20%! Price per person with 4 guests.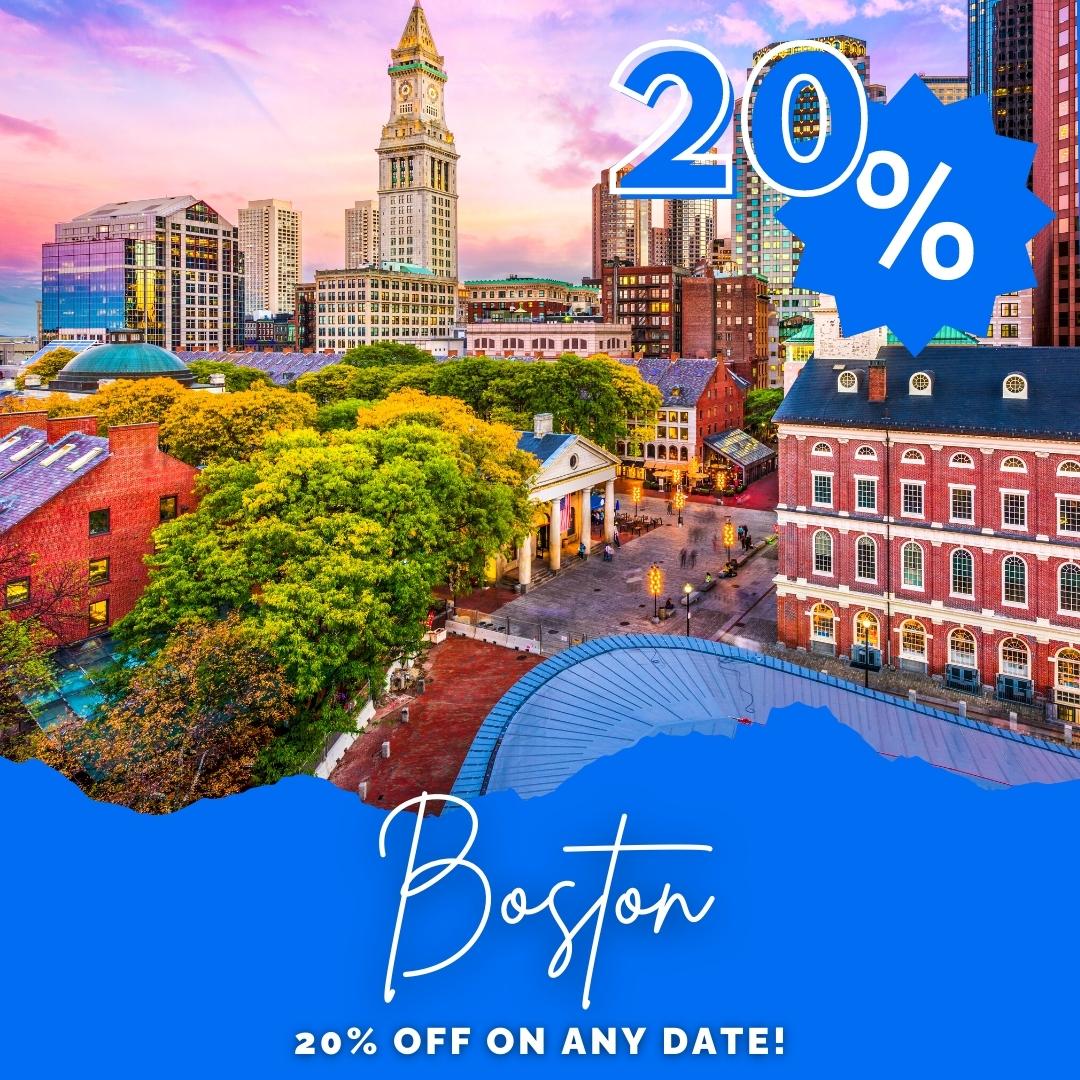 DAY TRIP TO BOSTON
$169.00 $135.20
Exploring the iconic Boston with the Freedom Trail & save 20%! Opportunity to see Harvard Campus and the small and historic town of Cambridge, Copley Square and Quincy Market.
TRIP TO NIAGARA FALLS
$335.00 - $268.00
Get to explore the incomparable Niagara Falls & Save 20%! The 2-Day Tour includes guided tours to the Falls with Maid of the Mist Cruise (May-Oct) or Scenic Tunnels (Nov-Apr.)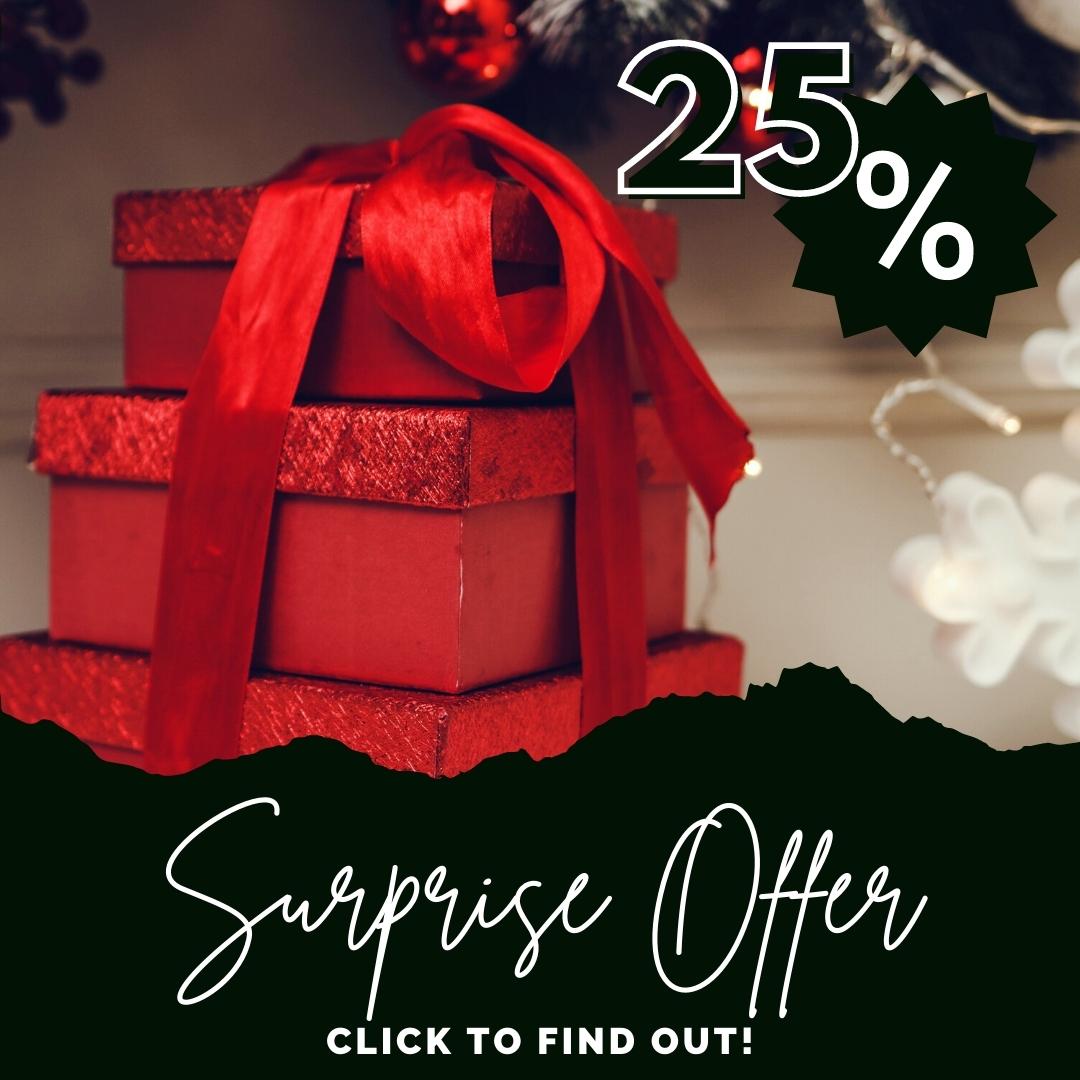 SURPRISE OFFER
Find out on BFCM
Reveal this Special Offer ... We can only say is that you will save 25% on the official retail price if you book it either on Black Friday or Cyber Monday - LINK only available on BFCM.
Black Friday and Cyber Monday - Why the Special Offer?
It's that time of the year again – Shop, Shop, Shop till your drop! We all know when it comes to finding the best deals, nothing beats the good ole' Black Friday and relative new Cyber Monday. However, these two are usually known for great deals on TV sets, furniture, mattresses, cars, Hi-Fi stereo systems, etc. When you think of BFCM offers, you would hardly think of Sightseeing Tours and Activities. Well, this year, we are switching things around. As we are finally welcoming back travelers to New York City, even international visitors, we have decided to offer a special BFCM Discount on some Top-Seller Tours.
Remember, these offers are only valid if you book the Tours on Black Friday – November 26th and /or Cyber Monday – November 29th.