First Nor'Easter of the Year - Record-setting Snowfall
Pretty much the entire Northeast has been covered under a foot or two of snow this past weekend. It wasn't just another regular snowstorm. This time the
Nor'Easter was doubled a
Bomb Cyclone
. The term signifies a rapidly strengthening storm with the pressure dropping at least 24 millibars within 24 hours. Not sure if this explanation helps you put things into perspective, anyhow, suffice to say that the storm caused quite a few disruptions including thousands of people without power.
In NYC
, we estimated
approx. 8.3 of snowfall
, and due to the low temperatures, the snow is still lingering on the sidewalks and especially in city parks. In certain parts of
Long Island, we even saw two feet of snow!
Here are some photos that were taken Saturday morning during the storm.
Date: January 29th, 2022.
Chinese Lunar New Year
February 1st
marks the start of the
Lunar New Year
which celebrates the beginning of spring and the start of the new year for
many Asian cultures
. Each lunar year is represented by one of the 12 Chinese Zodiac Signs.
2022 is the year of the Tiger
symbolizing
strength and bravery.
Lots of
events happening in Chinatown and around the city.
Let's see a few –
Chinese New Year Firecracker Ceremony and Cultural Festival.
The first free event to kick off the festivities in Chiantown.
When? Tuesday, February 1st, 2022 at 12:00 PM
Where? Sara D. Roosevelt Park, Chrystie St to Forsyth St

Lion Dance Celebrations around Chinatown
Did you know that the Lion Dance brings good fortune and wealth? Dancing at the rhythm of percussions and drums, the dancers display a mix of martial arts and acrobatics.
Saturday, February 5th - Daytime Dance

Where?
Around Chinatown starting from Dreamers Coffee House located at 54W Henry Street to Kopitiam on 151 E Broadway and Golden Diner 123 Madison Street.
When?
12:00 pm to 1:30 pm
Friday, February 11th - Evening Dance

Where?
Starting from Jing Fong at 202 Centre Street going towards Pasteur Grill & Noodles at 85 Baxter Street and Uncle Lou (73 Mulberry Street.
When?
6:00 pm to 7:30 pm
Lunar New Year at Bryant Park
The iconic park on 6th Avenue will celebrate the year of the Tiger with a Wishing Tree, Silk Lanterns and a special Lion Dance performance. The Lunar New Year display will premiere on February 1st, Tuesday, and will be available until Sunday, February 6th – the main event date.
Wishing Tree Station & Silk Lanterns

You can write your wishes and hang them on the tree for good fortune.
When?
Sunday, February 6th from 2:00 pm to 4:00 pm
Where?
On the Rink Deck
Lion Dance Performance
Come experience the Lion Dance performed by New York Chinese Cultural Center. It will bring good fortune and prosperity to viewers of all ages!
When?
Sunday, February 6th from 3:00 pm to 3:30 pm
Where?
Northwest corner of the Rink Deck

Brooklyn Children's Museum Lunar New Year
February 5th from 10:00 am to 1:00 pm in the morning and from 2:00 pm to 5:00 pm in the afternoon, the Museum will guest family-experiences to share the traditions of the Lunar New Year with tales, live music, and workshops.

Brookfield Place, Battery Park City
When? From February 3rd to 5th, 2022
Come experience and admire the Ice Sculptures by Okamoto Studio displayed on the Waterfront Plaza. Also, Live Carving will happen from 4:00 pm to 6:00 pm on Thursday, 11:30 am from 6:30 pm on Saturday.
Saturday, February 5th at 11:00 am - Children can create their own Lunar New Year Lanterns.

The Big Parade: Chinatown Lunar New Year Parade & Festival.
The main parade will conclude the festivities.
When?
Sunday, February 20th from 1:00 pm to 5:00 pm.
Where?
Around Chinatown starting from Mott Street and Canal Street going towards Chatham Square and East Broadway and finishing around Eldridge and Forsyth Streets towards Sara D. Roosevelt Park.
Here some photos taken in previous Lunar New Year Celebrations around Chinatown - Happy New Year!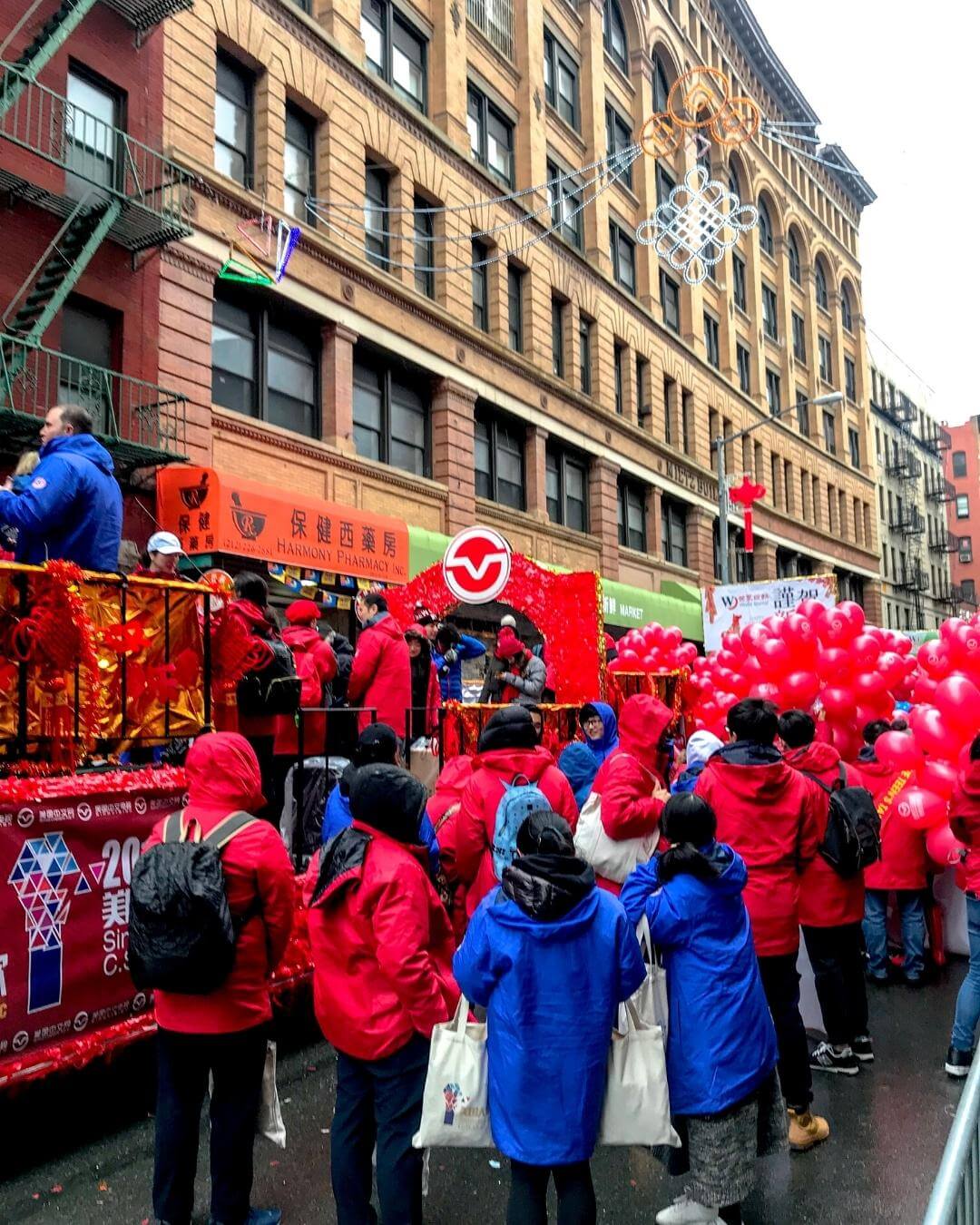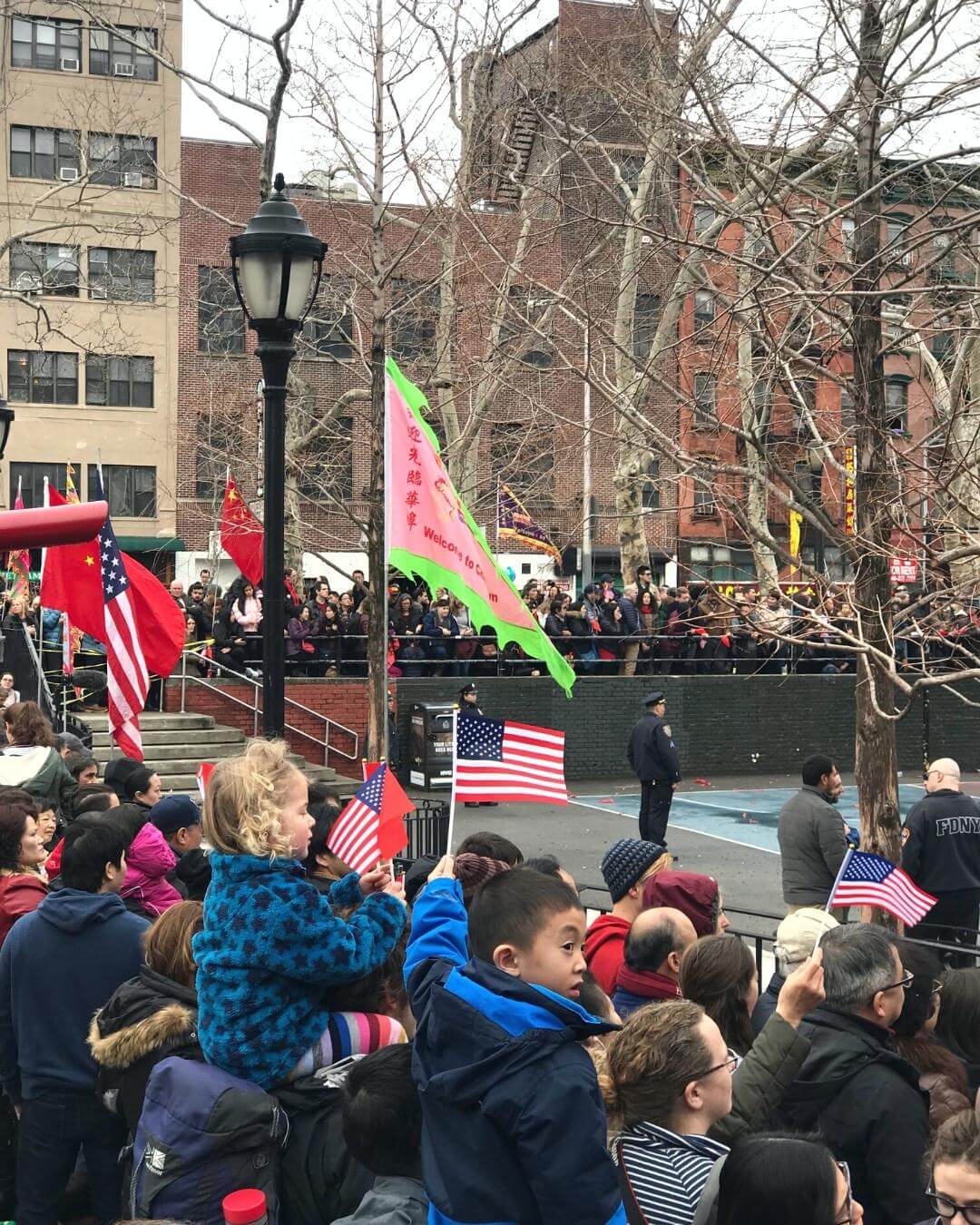 Restaurant Week + Attractions Week + Broadway Week
You are still in time to enjoy and take advantage of the 3 major offerings the city is sponsoring. From 3-course Lunch and Dinners at prix-fixe prices around the 5 boroughs to 2 for 1 tickets to major attractions, museums, and Broadway shows. Offers are valid through February 13th.
You can read all the details here - previous news article