On Monday, October 21st after nearly four months and over $450 million spent to complete an expansion and reorganization of the halls, the MoMa Museum has reopened its doors to the public. Surely one of the most known and beloved art institutions in the country, an icon of art in New York City.

The museum has decided to reorganize its exhibition of the art-works which will no longer be following a traditional narrative line of modern art, but it will instead be presented to the viewers through different approaches and theme-based galleries.

For the regular visitors to the MoMA Museum, these changes will be more evident. This renovation and overhaul of the exhibit rooms was the museum's decision to overturn the traditional way of exhibiting arts, abandoning a linear narrative of modern art in favor of a more eclectic approach, for example with galleries organized by themes, and with the inclusion of new artists to give a more well-rounded and eclectic presentation. For new visitors, all these changes won't be really evident, so just let yourself go and "get lost" in the exploration of the new space. Audio guides and maps are available in the lobby to help guide each visitor through the collection and there is plenty of staff ready to help with any concern you may have.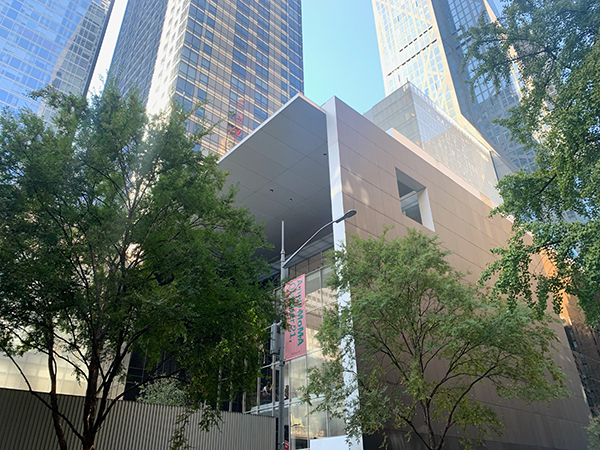 MoMa - Museum of Modern Art - New York
Where:
11 West 53 Street, Manhattan
Schedule:
10:00 a.m.–5:30 p.m. Open every day - Open until 9pm every Friday and the first Thursday of each month.
Closures:
Thanjsgiving and Christmas
Biglietti:
Adulti $25 - Anziani $18 - Studenti $14 - Bambini fino a 16 anni Gratis
L'ingresso al MoMa è gratuito per tutti i visitatori ogni venerdì sera dalle 17:30 alle 21:00 nel corso di UNIQLO Free Friday Nights.