Super Bowl LIV will be on this Sunday, February 2nd at 6:30 pm ET
This year, the Super Bowl is in
Miami at the Hard Rock Stadium
(
home of the Dolphins NFL Team
) and we have the
San Francisco 49rs
battling the
Kansas City Chiefs
for the coveted
Vince Lombardi Trophy
.
Whether you love and follow this sport regularly or you are one of those that when you hear the word "
Football
" you immediately think of the
Soccer-kind
... Super Bowl Sunday is still
as quintessential USA as it gets
!
So, if you are visiting NYC or somewhere else in the States, make sure to tune in and enjoy the Show.
Some Things go beyond the Game --
The popular Pepsi Super Bowl Halftime Show will feature Jennifer Lopez and Shakira with live performances during the half-time.
Commercials! Commercials! Commercials! ... It's probably the only time, you probably want to watch the commercials as major companies launch new and usually funny!
HOW & WHERE TO WATCH THE GAME IN NYC
If you are visiting friends and/or family, maybe they are organizing a Game Party! After all, it is pretty common to
throw house parties
to watch the game altogether while drinking and munching on!
Alternatively, you can rest assured that any restaurant/bar with a TV will be showing the game this Sunday.
However,
if you are looking for a party here in NYC, here below some options
.
THE GAME FROM A ROOFTOP

Are you interested in watching the game while enjoying some panoramic views? We have a couple of recommendations for you --
1) Are you in
Midtown
? Check out the
Monarch Rooftop
, an all-glass bar with
incredible views over the Empire State Building
and 5 giant projectors. They are charging a cover of $25 per person to be admitted.
Where: 71 W 35th St, New York, NY
2) Are you in the
Meatpacking
area? Go check
PHD Downtown
. They will throw their annual Big Game Party on their
Rooftop called "PHD Lounge"
. Doors open at 5:30 pm and there are offering different Tiers for the admission tickets. The cheapest option will run you $30 per person including a 1
-hour open bar
from 5:30 to 6:30 pm. Must be 21+ to enter with a valid ID.
Where: 355 W 16th Street, New York, NY
OTHER BARS AROUND THE CITY
Want to join a party but you rather keep it at the Bar?
1)
Houston Hall & Beer Garden
will have
TWO 12-foot screens
playing the game and it's offering a $10 cover with included unlimited wings from 6:00pm. It's a big and open space, highly recommended if you love beers and are looking for something more casual.
Where: 222 W Houston St, New York, NY
2)
FLATIRON HALL
is basically the same thing at the Houston Hall Beer Garden. They also offer the $10 cover with unlimited wings. It's just a different location, in the heart of the
Flat Iron District.
Where: 38 W. 26th Street, New York, NY
LOVE THE SAN FRANCISCO 49ers
There is only
ONE bar for you
--
Finnerty's
! It's the home-base of all San Francisco 49ers fans in the city. Located right in the
East Village
, Finnerty's is a classic New York Pub with
lots of Beers on tap
and drinks. The only catch is that they are charging $100 to be admitted as they usually have huge lines for big games.
Where: 221 2nd Ave, New York, NY
LOVE THE KANSAS CITY CHIEFS
There isn't an exact equivalent of Finnerty's for you, however, a popular spot for Chiefs fans in the city is
John Brown Smokehouse
in Long Island City (Queens). Here you will find fellow Chiefs supporters and a delicious
KC-style Barbeque
!
Where: 10-43 44th Dr, Long Island City, NY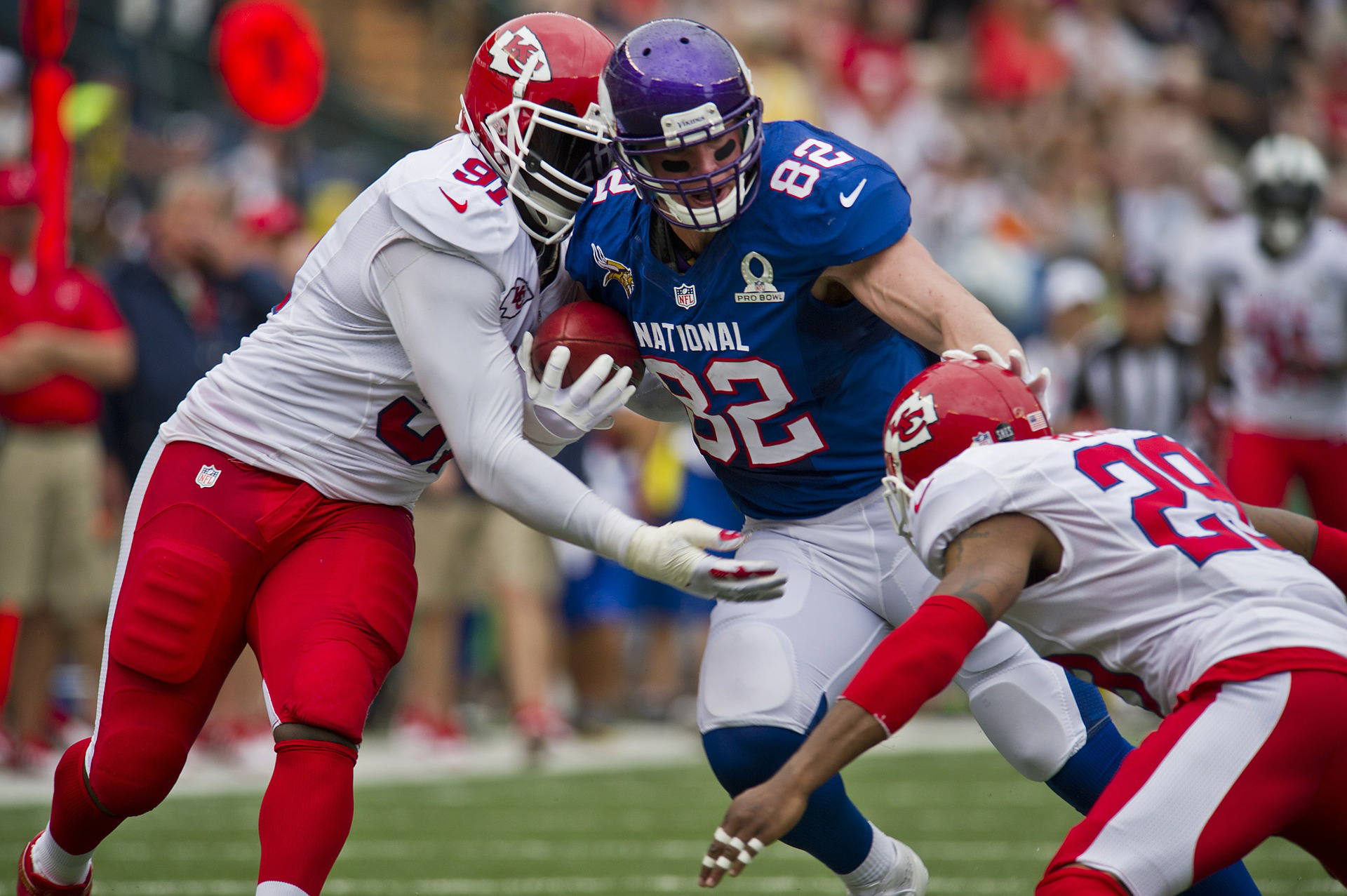 NEIGHBORHOODS AROUND THE CITY WITH LOTS OF PUBS
If you are just walking around the city, you will have many local bars and pubs around these areas:
East Village
Midtown East & Mdtown West
Hell's Kithcen
Upper West Side
They will for sure show the game ... you can just walk in, seat at the bar and enjoy the show!
WE HOPE YOUR FAVORITE TEAM WINS!