The Chinese New Year is a festival that celebrates the beginning of the New Lunar Year in traditional Chinese culture. The festival is also known as the Spring Festival in modern culture. It doesn't have a set date but it falls sometime between the end of January and Mid-February when a new Lunar cycle begins. The New Year is definitely one of the major Holidays in China but not only, even here in New York, the Chinese community and residents of New York alike gather to celebrate the beginning of the new Lunar Cycle and it's one of the most colorful, fun, entertaining events in New York City. It's usually a good reason for families to get together and share meals, gift-giving and, of course, celebrate!
This year it will be the Year of the Pig and the New Year will fall on Tuesday, February 5th, 2019 and the celebrations will continue for about 23 days.
The Year of The Pig
According to the Chinese Zodiac, Pigs represent luck, good fortune, honesty, wealth and general prosperity.
In New York City, the new Lunar Year brings big celebrations and festivities including the famous Parade with dancing dragons and incredibly colorful masks, outfits, and of course firecrackers!
Parade - Date & Time
February 17, 2019, at 1:00 pm and the celebrations continue until around 4:30 pm.
The Route

The dancers and attendees will start lining up in the heart of Chinatown along on Mott Street few blocks north of Canal Street.
Once they will start the parade, participants will head down Mott to continue to East Broadway and Chrystie Street to end the Parade by the Sara D. Roosevelt Park.
Images of the New Year Parade
The Chinese Parade in NYC - Colorful Masks
Mott Street, Chinese New Year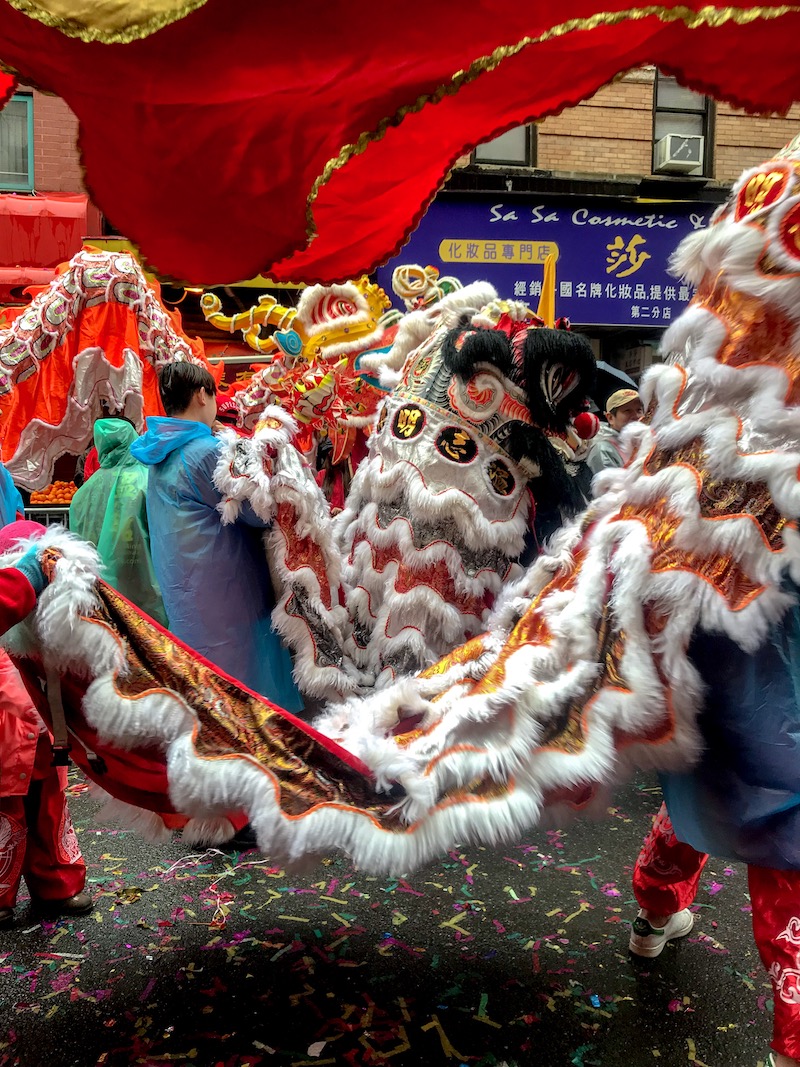 The Dancing Dragons, Chinese New Year, NYC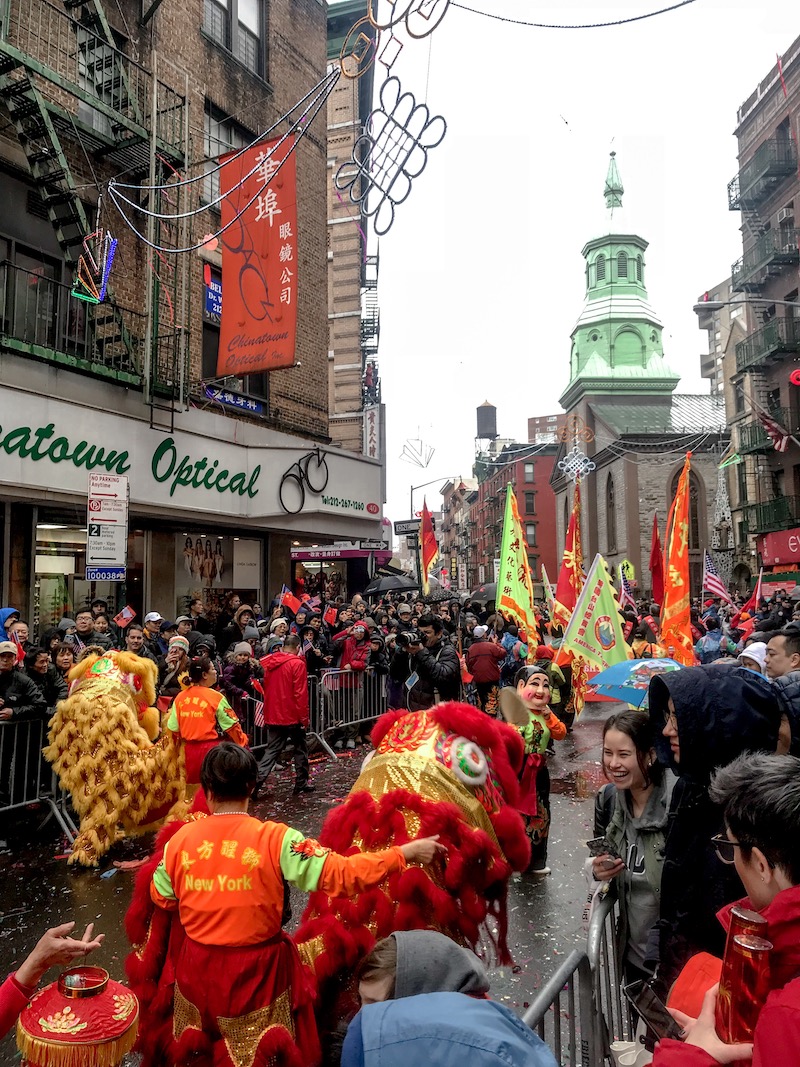 The Chinese New Year in NYC - The Parade