Dumbo
Let's start by saying that Dumbo has nothing to do with the young Disney elephant but is an acronym for Down Under the Manhattan Bridge Overpass. Until a few decades ago, it was an abandoned neighborhood, a former manufacturing district, where a handful of artists had decided to establish their lofty studios, and 30 years ago Sergio Leone filmed one of the most beautiful scenes of the movie "Once upon a time in America." Now, Dumbo has changed and we're going to see just how much it has changed during the Tour. As we are touring Dumbo, we will visit some of its most iconic attractions including the new-ish Time Out Market Terrace for incredible views of the waterfront.
Some of the views include –
Up-close views of the Brooklyn Bridge
The Manhattan Bridge
Jane's Carousel
Washington Street
To move north up the East Rider towards our next stop, we will use one of the NYC Ferries, by far one of the best ways to get around town while enjoying the view. The ride will last probably 15 to 20 minutes tops but the view is incredible and will forever live in your camera!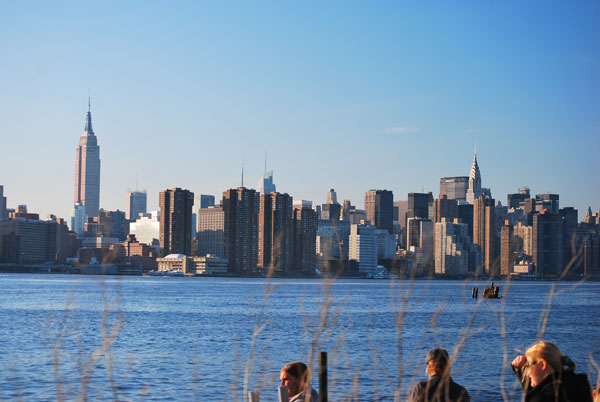 Long Island City - Sunsets & Pepsi-Cola Sign
If Long Island City (LIC) once was above all the center of the NYC-based Entertainment Industry housing major movie & tv productions, it has become one of New York's most vibrant and modern residential neighborhoods. The 19th-century industrial buildings have been transformed into galleries, museums, artists' studios and restaurants are growing more and more in number alongside shops and boutiques. The waterfront has been transformed into a collection of ultra-chic glass sky-rises offering a plethora of luxury amenities from rooftop pools and gyms to libraries, clubs, and nurseries only accessible by its residents. LIC might also be a great choice for Hotels since many open in recent years, and with only one train stop, line 7, away from Grand Central Terminal and Water Taxi, this area has become increasingly accessible even to visitors. Last but not least, you have some of the best views over the Manhattan skyline and the famous Pepsi-Cola sign.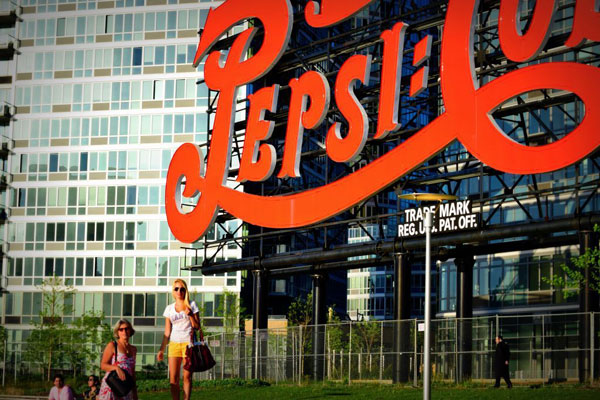 NOTES:
Water Taxi tickets are not included in the price. The cost for each ride is $4. During the tour, we will take at least 1 rides for a total of $4 per person – If you want to return to Manhattan by water taxi at the end of the tour, you will need an additional ticket for $4
If you are passionate about photos and videos you will have unique opportunities to capture the skyline at sunset immortalizing the views of the three bridges of the East River: Brooklyn, Manhattan, Williamsburg (aka BMW,) and everything your guide will bring to your attention.