TRAVELING TO NEW YORK?
LEARN WHERE TO GO FOR THE BEST FOOD TRUCKS
New York City
wouldn't be New York City without all its famous Food Trucks,
they are a true institution! From the fruit kiosk to the most famous trucks that
offer the diverse cuisines -- Indian, Chinese, Asian, Italian, American
... just try one!
Which ones are considered the best? Take notes and try them when you get to NYC!
King of Falafel & Shawarma
53rd Street at Park Avenue; +1 718 838 8029
One immediately recognizes The King
from the seemingly endless line that crowds Park Avenue's
sidewalk. Originally in Queens, on the corner of 30th Street and Broadway in Astoria, for almost a decade
it has won the New York Vendy Award
-- the best Street Foods Award. Now you can find his second Truck in Midtown Manhattan.
The falafel and shawarma are still famous,
as well as other meat dishes, such as Freddy's Junior with chicken, basmati rice, and kafta, with chopped onion and chili sauce.

Milk Truck;
Always change location; +1 (646) 233-3838
Bessie, Milk Truck,
for all New Yorkers (but not only) hungry, during lunchtime
they always find cheerful staff and typical dishes like mac & cheese, macaroni Turkey-style Chili and more. The most popular item is the Grilled Cheese Sandwich.
There are three variants of this Sandwich
-- the classic one, the one with onion & mustard, and a rich version of three-cheeses with apple slices. Although
Milk Truck changes locations every day, it is possible to know where to find it daily.
Just go online and look for the daily address. The Milk Truck has become a regular appointment for all New Yorkers who faithfully follow it throughout the city -
CLICK HERE TO FIND IT!


Red Hook Lobster Pound Food Truck +1 (718) 858-7650
For Lobster's lovers,
you don't need to go to New England to enjoy a good Lobster Roll,
(although, we still recommend a trip to parts of New England!) thanks to the Red Hook Lobster Pound, you just need to get to the sidewalks of NYC to savor
one of the many Lobster Rolls they offer - Maine style, served cold with mayonnaise, or Connecticut style,
served hot with butter and lemon. Both sandwiches always provide a generous pound of fresh Maine lobster. Despite the high price - $ 16 per Roll -
they sells between 300-400 sandwiches every two hours
!!! The location changes during the seasons.. but no problem you can find them @ UrbanSpace Vanderbilt - 230 Park Ave. (at the corner of Vanderbilt Ave. and 45th St.) 646-747-0809 :-)
RAFIQI'S
You can find more than one in Manhattan, and if you like Middle Eastern cuisine it's worth stopping by. Try one located on 17th Street near Union Square, meat and vegetable dishes. Get in line ... like always in New York!
Are you Vegan?
Then
CINNAMON SNAIL
is your truck! Vegan burgers and Donuts to try. To find it, go towards Penn Station, 2 Pennsylvania Plaza, New York.
SCHNITZEL & THINGS
- Here is a classic of Austrian cuisine, pork or chicken cutlet, sausages, vegetables such as potato salad, cucumbers, and typical seasonings;
HERE IS THE MENU & PRICES
Do you like Cous-Cous?
CHEF'S SAMIR TRUCK
is a good choice and to find it stay connected to its Twitter profile or
CHECK THE LOCATION ONLINE.
Are you strolling on
the High Line Park,
Artisanal Ice Cream
is your spot for a great milk-shake or gelato, but if you want a great cup of coffee in New York, then try the
Mudtruck
Lumpia Shack ; +1 (917) 475-1621 It can be found inside Smorgasburg in Kent Avenue, Brooklyn, with the delicious spring rolls ... Filipino-inspired spring rolls.
Solber Pupusas
inside Brooklyn Flea Market at Lafayette Avenue & Vanderbilt Avenue in Brooklyn; +1 (516) 965-0214.
Calexico a Soho
- Prince Street and Wooster Street; +1 (646) 590-4172 - Do you like the Mexican?! Then you should try this one.
Bolivian Llama Party
inside Smorgasburg at Kent Avenue and Wythe Avenue, Brooklyn; +1 (347) 395-5481
---
When to visit New York - Necessary Documents & Public Transportation
Do you want to know what is the best time to visit New York? The answer is easy: always! Let's see how to use public transport and learn how to get around in the Big Apple.
Summer in New York: What to do and what to visit
Our Guide to Summer Events in The Big Apple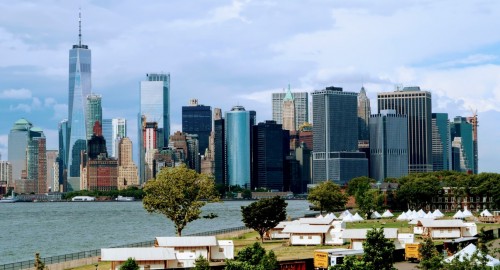 Read more
Fall in New York: What to do and What to see
Our Guide to the Fall Events in The Big Apple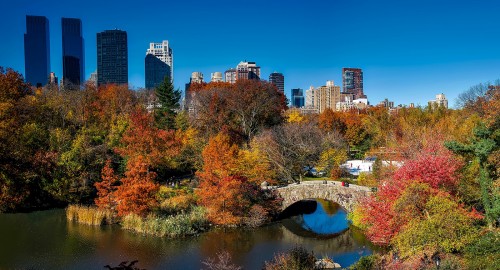 Read more
Winter in New York
Our Guide to the Winter Events in The Big Apple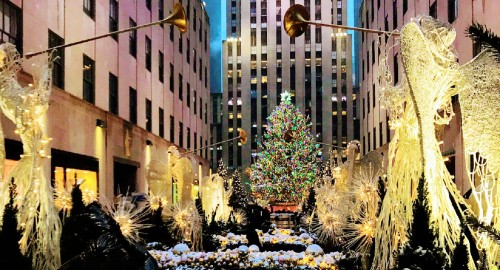 Read more
Spring in New York: What to do and What to visit
Our Guide to the Spring Events in The Big Apple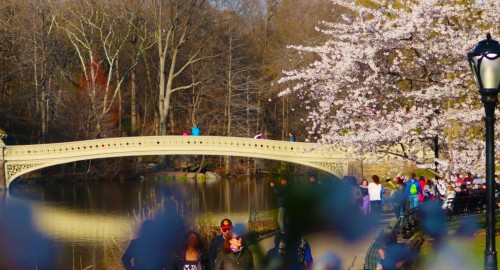 Read more
New York City Public Transportation
Subway (Metro) - Bus - Taxi - Uber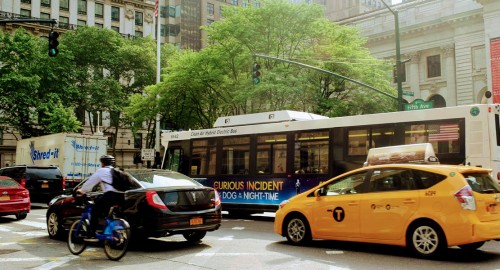 Read more
ESTA How to Enter the United States
What is the Visa Waiver Program
Read more
---
CONTACT US HERE BELOW, WE CAN HELP YOU ORGANIZING YOUR STAY IN THE BIG APPLE!!