RESTAURANTS, MALLS & GYMS - THE LATEST OPENINGS IN NYC
If you have been following some local news, you must have seen that much
discussion and debate went into the "NYC Reopening Plan"
and how the city shall re-open its doors, albeit, mainly to New Yorkers for now.
So, if you are confused about what you can or cannot do and what's out there for you, let's recap - shall we?!
Starting early August,
several attractions have been reopening
with reduced capacity.
Observatories
(i.e. Empire, Top of the Rock, Edge, etc.)
Museums
(Met, Moma, Whitney, etc.)
Botanical Gardens
,
Zoos, Statue of Liberty,
etc. are now all operating. What does this mean for you? Well, you can now visit the zoo, a museum, or climb to one of the observatories and actually do something interesting and entertaining around the city. NOTE THAT,
THEY ALL REQUIRE advance online reservation
to make sure they can control the flow of visitors. So go online and book your next visit!
Irene visiting the Edge Observatory now open.
Read here
our article with more details on Attractions and Museums.

SHOPPING MALLS
Indoor
NYC Malls such as the Hudson Yards Mall
(34th Street and 11th Avenue) can reopen starting today, Wednesday,
September 9th at half capacity.
As always, everybody above the age of 2 MUST wear a mask, make sure to respect the social distancing rule and all health guidelines posted throughout the venue.
How will they control the capacity?
After all, Malls are quite large venues with several points of entry ... Well, apparently they will have higher security at each entrance as well as splurge on more advance technologies such as
digital counters to calculate the capacity
(being developed for Hudson Yards in partnership with Mount Sinai Health System)
Malls will also offer free masks and hand-sanitizers,
as well as post Health & Safety Guidelines throughout the venues to encourage each visitor to respect and adhere to these enhanced rules.
CASINOS
Although we do not have Casinos in New York City, we do have some gambling resorts just outside the city, and
now Casinos located across New York State can reopen at 25% capacity.
Other rules include spacing all machines at 6ft (or more) of distance, no food nor beverages served on the floor, and no tables will be available until barriers are installed between dealers and each player.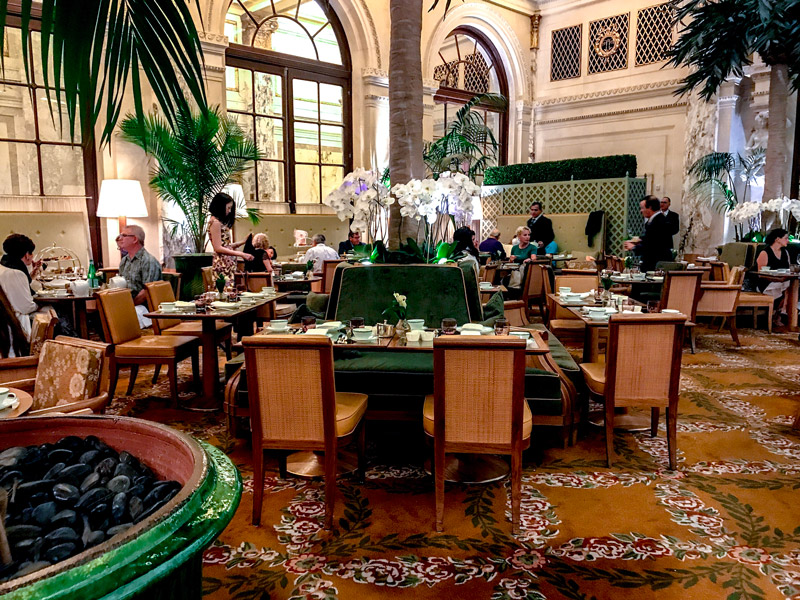 Indoor Dining in NYC - The Plaza Hotel Restaurant
RESTAURANTS - INDOOR DINING
New York City
restaurants will be able to resume indoor dining starting September 30
, however, they must follow many rules!
Indoor
capacity lowered to 25 percent capacity.
No bar service at all.
All patrons must have their temperature taken at the door.
1 person per party will be required to leave full contact information
for contact-tracing purposes.
Mask must be worn at all times except for when sitting at your table.
All tables need to be placed at least 6 feet apart.
The public is encouraged to report any violation they see via phone or text (it's anonymous)
Restaurants are also encouraged (but not required yet)
to utilize advanced air-filtration systems
, allow for air outside air circulation, and follow best purification standards.
Governor Cuomo also said that
they will evaluate the Infection rate during October
and if numbers stay low,
they might increase the capacity to 50% starting November 1st.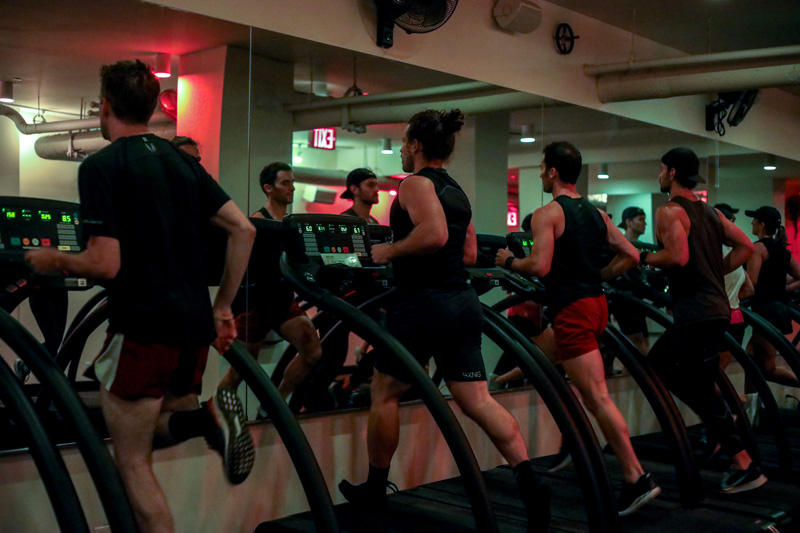 Gyms in NYC reopened on September 3rd
GYMS
Staring September 2nd, Gyms in NYC have been able to reopen at 33% capacity.
Everybody must wear a MASK at ALL TIMES, yes even when training and there will not be any group classes at the moment.
Last but not least, there is a growing number of States on the quarantine list - what does this mean?
It means that (if people are cable of following the rules) any person traveling from those listed states
IS REQUIRED to quarantine once they arrive in NYC for 2 weeks.
So, this should highly discourage people from those states to travel to NYC, unless it's for a very long vacation that includes 2-week mandatory quarantine at the beginning, as well as discourage New Yorkers to travel to those places and then come back home without quarantining.
You can check the latest on the States subject to quarantine and other restrictions - right here.