THIS TOUR IS OUR EXCLUSIVE ™
✓ 100% customizable bespoke experience
✓ Exclusive tour guides & itineraries
✓ Dedicated support
Join one of our expert tour guides in this private day trip to Boston and you will discover another face of America. Boston is such a charismatic town, and much of our Nation's
history and heritage
can be traced back to the capital of Massachusetts.
EXPERIENCE BOSTON WITH A PRIVATE DAY TRIP
Located between 4 to 5 hours from NYC (depending on traffic) Boston is the perfect destination for a day gateway. You will be able to see the beautiful
Cambridge
, Copley Square, and Quincy Market amongst other attractions.
Thanks to this Private Day Trip to Boston, we will be able to tailor your experience and create a fun and adventurous Excursion away from the Big Apple. We will leave early in the morning from your Hotel and head north crossing the states of Connecticut, Rhode Island, and
Massachusetts
to finally reach Boston. During our ride from the NYC to Boston, we see many different sceneries from Upper Manhattan, Harlem and The Bronx to beautiful country scenery. Halfway there, we will stop for a quick breakfast and bathroom break (service area) and then reach Boston in the late morning.
There are so many things we can see in Boston, and you will be able to decide the itinerary along with your private tour guide.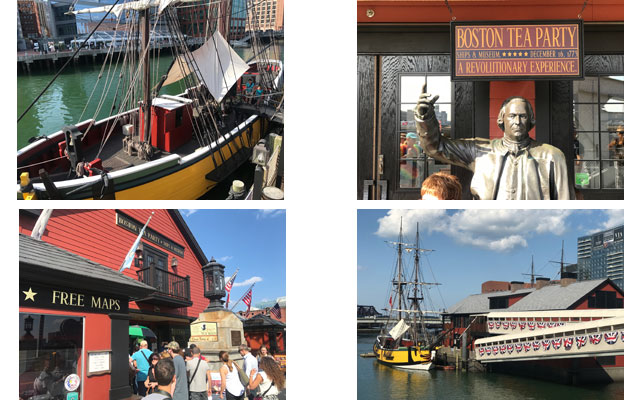 Some of the attractions include:
Harvard University, Cambridge
MIT University, Cambridge
The Charles River
Copley Square and BackBay
Boston Common
The Freedom Trail from the State House to Quincy Market
Quincy Market
Boston Harbor
The Site of the Tea Party
Whether you are a family, a group of friends, or a travel agency looking for customized private services for your clients, this private experience to Boston will guarantee you and your guests a dedicated and bespoke service.