Central Park on The Big Screen - The Movies
We all had the chance to see famous scenes from movies shot in Central Park. If the film is set in New York, we will almost certainly have scenes in the park, and not just for fun, but because Central Park is part of most New Yorkers daily lives. Your guide will list several movies and TV series during the tour, how could we forget
Home Alone 2
, or the romantic comedy
Serendipity
, the classic and timeless
The Way We Were
and
Breakfast at Tiffany's
. Walking along The Mall, we will arrive at Bethesda Terrace and the Fountain to the boathouse with its iconic Restaurant that reminds us of
Sex & the City
and
Harry meets Sally
. We will pass the bridge of
Autumn in New York
, the famous Bow Bridge. A must photo-op!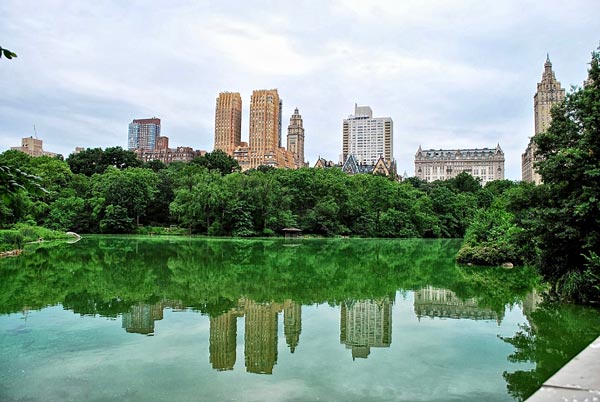 What to know about Central Park
During our walk, we will discover the park's story and anecdotes – who were the first inhabitants of the park? did you know that once a locals lived in the middle of it? Is it all natural or has man intervened and if so, what was the park artificially created in its entirety?
Do you have any idea how many people are working and how does Central Park finance itself? For these and many other questions, you will have answers and stories from our Local Guide. Central Park also hosts many festivals and events, many are free – Theater, Concerts, Exhibitions, Sports Events including the iconic arrival of the New York City Marathon!
We can't talk about Central Park without mentioning one of the greatest music icons of all times -- John Lennon. The tour also includes a stop by the residence of Lennon and Yoko Ono, she still lives there, The Dakota, on Central Park West, and by the iconic Imagine Mosaic at Strawberry Field.
You will have plenty of opportunities to take pictures and videos during the Tour. We will stop at some strategic points, so be prepared to spend 2 hours enjoying the tranquility of the park, looking for the corners with the most colorful flowers, the romantic bridges, and the popular ponds where gorgeous Central Park West Buildings are reflected.
Video – The Best of Central Park