While walking, we will take you through the narrow streets of the East Side explaining how this part of town has been transformed over the years, you will be able to stop to take photos and ask all your questions.
What remains of Little Italy
Little Italy is in the mind of all, the home to the Italians who came to New York, and maybe that's why you would expect to find a lot more Italians ... that is not the case since Italian immigrants moved to other areas of the city or across the county, but we can still relive its past glory. There were more than one "Little Italy" in New York, the first one was in East-Harlem, then we have the one in the Bronx "Arthur Avenue", still very alive and where we recommend spending a day, and then the one in Lower Manhattan, probably the most popular one.
Here, there are still streets with restaurants and Italian grocery stores, walking on Mulberry or Mott Street you can still hear some Italian-American accent around you, but in the past years, Little Italy has been increasingly 'swollen' by the adjacent, ever-growing, Chinatown.
Why New York's Chinatown is special
Manhattan's Chinatown, one of the largest enclaves in the Western Hemisphere, is the one that is most representative of New York past. For those who watched Martin Scorsese's movie Gangs of New York, it will feel like walking right into the movie set and relive the atmosphere of the infamous Five Points. For those who love Chinese cuisine, you have a plethora of authentic restaurants to choose from, if you love the shops full of everything, fish, nuts, and spice markets, you are in the right place.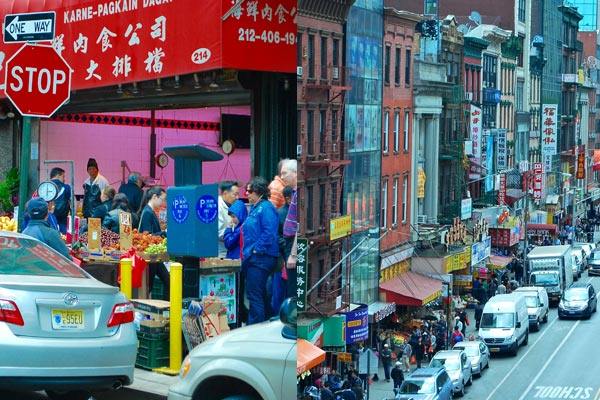 The East Village
Unlike Chinatown and Little Italy, in the East Village, you go not only to relive the past and remember the good ole times but to continue living the present. Always alternative, always rich in youth, always home to music, poetry, and avant-garde arts is the neighborhood preferred by students and artists. Your guide will give you tips on how to visit this area, and some names for restaurants and small clubs where you can listen to good music if you want to spend here your evening.