A PERFECT WEEKEND

without driving
New York City gives access to a plethora of ideal destinations for summer
weekend getaways
; and if you're not in the mood to drive, you won't be let down! Luckily, there are plenty of options just a train ride away. From charming small towns to beautiful beaches, there are a variety of destinations within 1 to 4 hours of
Moynihan Train Station
that are perfect for a weekend escape.
One of these perfect summer getaway destinations is
Rhode Island
. Although it's the smallest state (by size) in the U.S., it boasts a staggering 400 miles of coastline with sandy shores and seaside colonial towns.
Did you know?
Rhode Island is the smallest state in the Union, measuring 48 miles North to South and 37 miles East to West.
We recommend booking a hotel in Providence, a city known for its rich
colonial history, vibrant artistic vibes
, and thriving food scene. The city is a perfect blend of old-world charm and modern-day cultural fusion.
The
train ride
is relatively short without requiring any transfers. The Northeast regional train takes approximately 3.5 hours and the faster (though more expensive) Acela takes just under 3 hours. The ride is an adventure in itself as the cityscape gives way to sprawling countryside and coastal views - the perfect start to your Rhode Island getaway!
There are quite a few
hotel
options in and around Providence. We recommend:
The Hilton Hotel
OMNI Hotel
Graduate Hotel
DAY 1: EXPLORING PROVIDENCE
Dedicate your first full day in Providence to sightseeing in this New England town. Some main attractions include:
Providence Athenaeum – one of the oldest libraries in the country, it's a marvel of architecture and knowledge
Roger Williams Park Zoo & Botanical Garden - a complete immersion into nature
Stroll around Federal Hill's Italian quarter and Downtown area
Visit the Rhode Island State House to learn more about the state and its origins
Providence has a plethora of amazing
coffee bars and restaurants
. During your stay, we highly recommend trying:
345 Plant City - a speakeasy
Gracie's - for fine dining
Ellie's Bakery - for breakfast and evening cocktails
Little City Coffee - for breakfast
The Eddy - for cocktails
Rooftop at the Providence G - for a rooftop scene
Waterman Grille - for brunch by the water

DAY 2: EXCURSION TO NEWPORT – THE GILDED AGE
Located only 34 miles from Providence,
Newport
is a must-visit during any Rhode Island getaway. In the Summer, you can hop on the Seastreak
Ferry
, which connects Providence to Newport in less than 70 minutes. The ferry ride gives you incredible views over the Providence River opening into the Narragansett Bay. Adult fare is $12 one way. Alternatively, you can opt for a quick 45-minute Uber/Lyft ride (approximately $55 to $85 each way.)
Newport, known for its stunning mansions and beautiful coastline, is a one-of-a-kind New England town. The famous
Cliff Walk
offers breathtaking views of the ocean on one side and grand,
historic mansions
on the other.
Depending on how you want to spend your day in Newport, there are many activities to choose from:
Walk the Cliff Walk - full or partial loop for the best views of the historic mansions.
Tour The Breakers mansion, a symbol of the Vanderbilt family's social and financial preeminence during the Gilded Age.
Shop at the many historic stores & boutiques in the picturesque downtown area
Visit Newport Vineyards for a delightful wine-tasting experience, coupled with stunning vineyard views.
Stop at one of the amazing historic restaurants located along the waterfront
Recommended restaurants in Newport:
The Clarke Cook House - The Sky Bar Room for fine dining
The Black Pearl
The Landing
The Mooring Seafood
Newport also offers great
nightlife
opportunities on summer weekends, with live music and bars staying open late. We highly recommend spending the evening here, enjoying the local food and scene, before catching an Uber back to Providence.
DAY 3: DELVING DEEPER INTO PROVIDENCE: FLEA MARKET + MUSEUM + BROWN UNIVERSITY
After a leisurely breakfast, you can dedicate your last day in Providence visiting the
RISD Museum
, which houses an impressive collection of art and design, featuring works by
Picasso
,
Cezanne
,
Manet
, and
Renoir
. Additionally, the RISD museum has two floors dedicated to American art, with the
Peddelton House
showcasing
period rooms
from the late 1800s and early 1900s.
After the museum, take a stroll along the
Providence Riverwalk
, with its idyllic gondolas and pedestrian bridges. Make sure to visit
Brown University
(one of the oldest universities in the U.S. founded in
1764
) and the surrounding
College Hill
neighborhood where you can admire colonial homes, including the former residence of
H.P. Lovecraft.
EDITOR'S NOTE:
Every Sunday from June 4 to Sept 24 (weather permitting), Providence features a unique
flea market
along South Water Street. This isn't your traditional flea market - all vendors are carefully selected and represent small- or micro-businesses.
A 3-day getaway to Rhode Island provides a perfect mix of history, culture, natural beauty, and gastronomic delights. You can easily reach Providence by train, and the availability (and relatively cheap rates) of Uber in the area makes this a perfect getaway if you don't want to drive.
RHODE ISLAND GATEWAY - PHOTO GALLERY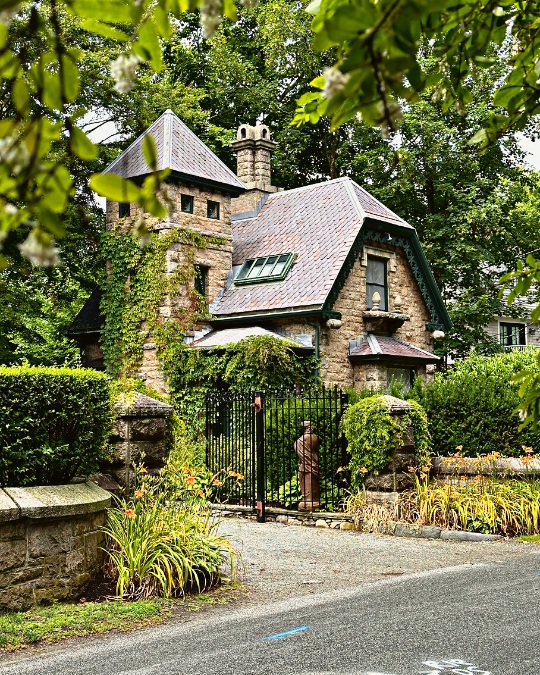 ---
TOP-3 ACTIVITIES TO DO RIGHT NOW IN NYC
NEED HELP? LET US HELP YOU EXPERIENCE NYC YOUR WAY WITH OUR EXCLUSIVES™