In our Explore New York Guide, you can find events and tips on
How to Celebrate Christmas and The Holidays in NYC - Markets, Tree Lighting, Choirs, Shopping, and more.
In this week of pre Christmas frenzy, we want to update you on confirmed events, dates, times, and any new Covid-19 regulations.
Holiday Lights & Christmas Installations in Brooklyn and The Bronx - Let's Find Out Where
Dyker Heights Christmas Lights
Let's start right away with the famous
Xmas Lights around Dyker Heights in Brooklyn
. The most awaited Holidays event lasts until the first couple of days in January. Don't miss the chance to visit this historic
residential neighborhood
famous for its
elegant houses
and
crazy-bright Christmas decorations
. Dyker Heights is located in Brooklyn, towards the Verazzanno Bridge (the bridge to Staten Island) and while it is possible to visit the neighborhood on your own, both for logistical and time reasons, it is often recommended to go with a local guide. Let yourself be warmed by the
Christmas lights and music
,
discover the neighborhood
, and much
more about NYC
...
How to visit Dyker Heights.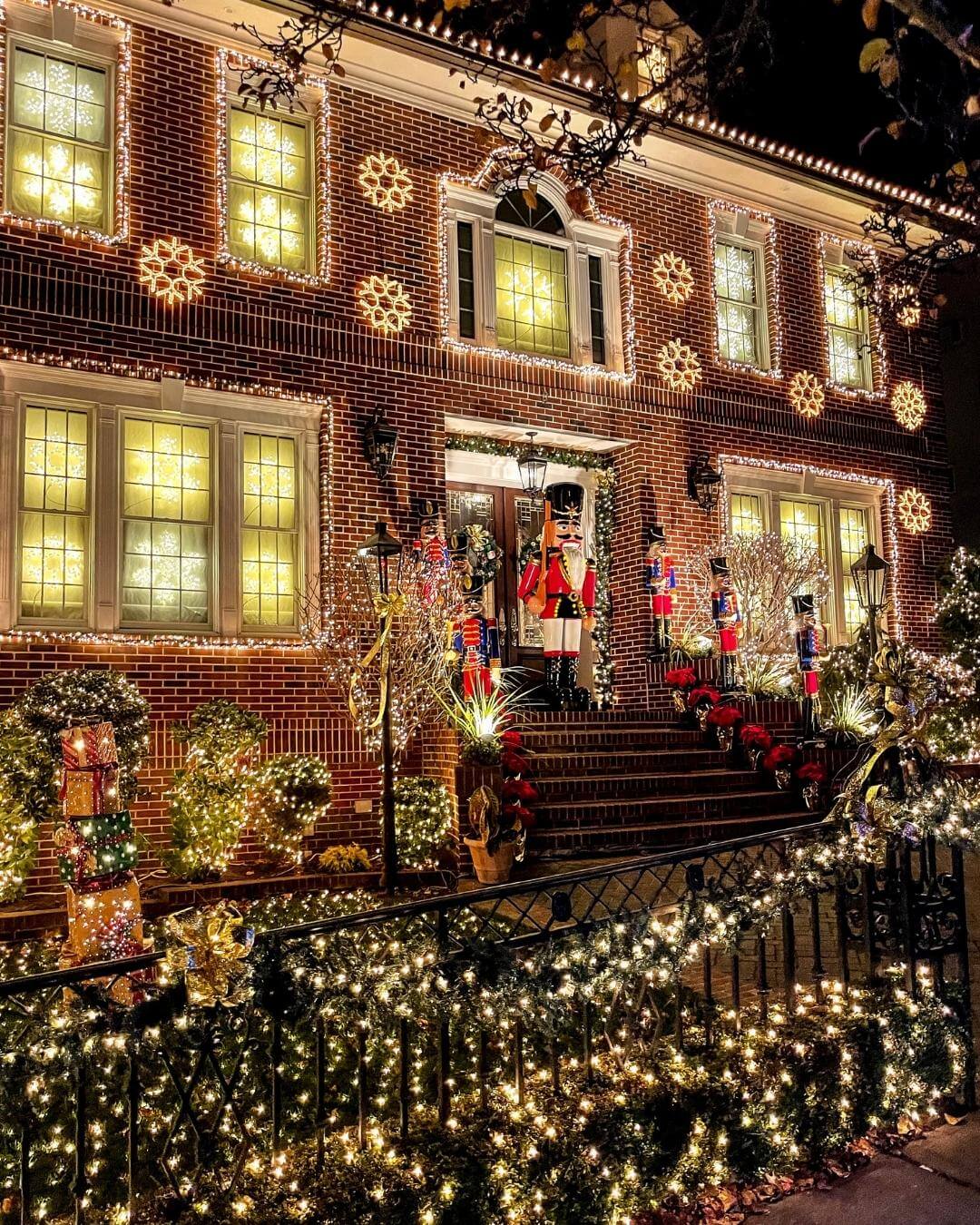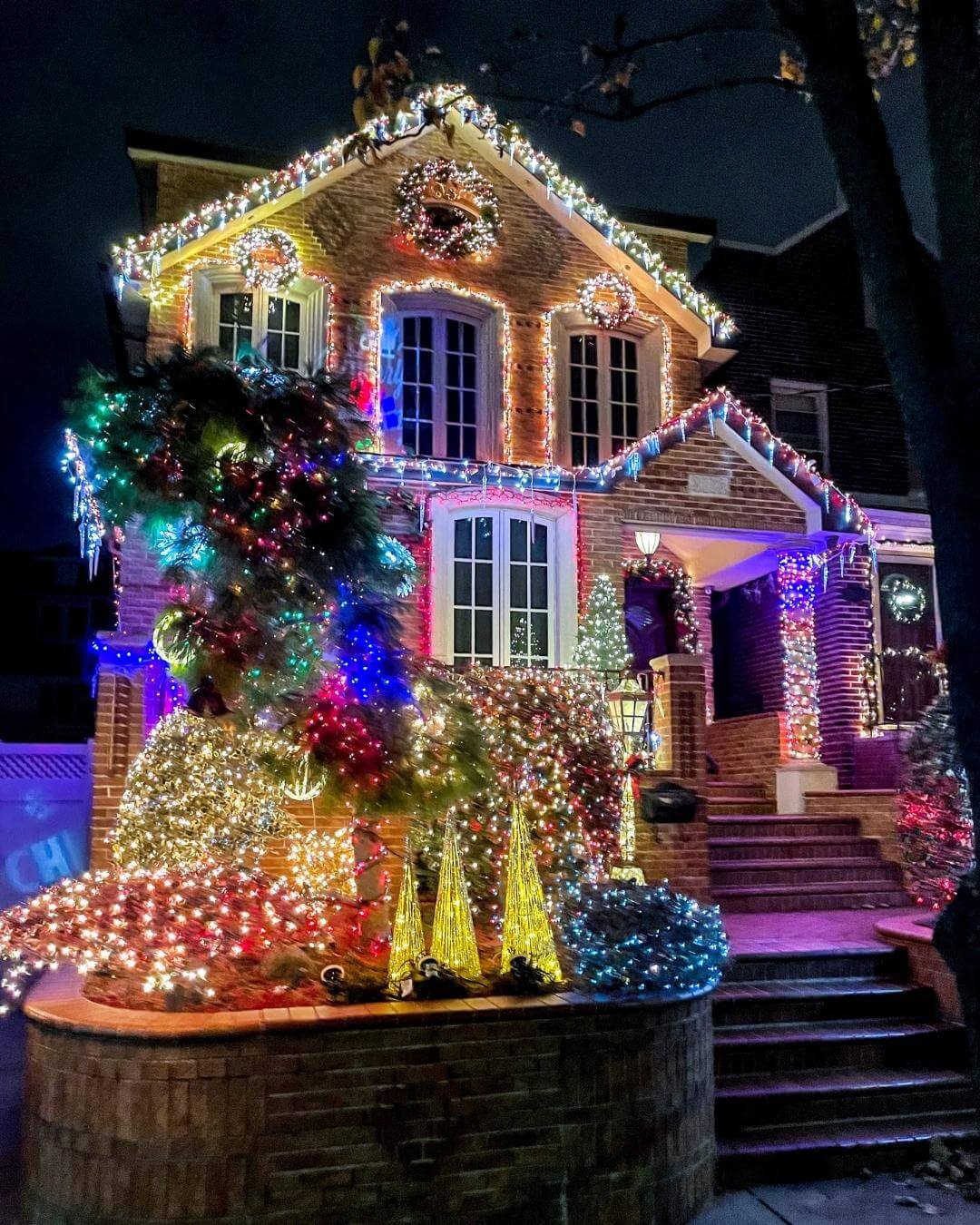 New York Botanical Garden - Glow
We move to the Bronx, arrive just before sunset, and then when
the sun goes down, everything lights up
, you can walk for
over 1.5 miles
between
extravagant installations
, historic buildings, and illuminated plants. To check availability and buy tickets
visit the official web-site
. Available on 16, 17, 18, 23, 26, 27, 28, 29, 30 of December and 1, 6, 7, 8, 14, 15, 21, 22 of January 2022. From 5pm to 10 pm. You can add the
ticket for the Holiday Train Show®,
one of the most beloved New York traditions
for over 30 years.
Available from 10am to 6pm until January 23rd, 2022.
Always in the Bronx, you can check out the
Bronx Zoo f
or more Holiday Lights!
Visit The Bronx Zoo
.
Brooklyn Botanic Garden - Lightscape
Last week, we went to see the new
LightScape Exhibit,
and here are some photos of the lights at the Brooklyn Botanic Garden. What is LightScape? It is an
enchanting illuminated path
(
one-way for everyone's convenience
) that will take you exploring the gardens after dark illuminated by
over a million lights
, all accompanied by various Christmas carols and other jingles! Some of the creations include the famous
Winter Cathedral Tunnel and the Fire Garden
. In addition, the Garden has also commissioned
local artists
for this special exhibition whose works you will be able to admire during your visit.
Each creation has its own
QR Code
that you can scan to discover its history. LightScape will be available
until January 9th, 2022.
Make sure you book your tickets in advance on their official website. Adults $34 and children (3-12) $18. The fun part is that you will find small kiosks along the way where you can even make your own S'more by roasting Marshmallows. You can
get your Tickets on the official Web-Site.
NYC Winter Lantern Festival
The
Winter Festival
returns again this year. The idea behind the Festival was born as a way to
show and share
the
culture and craftsmanship
of traditional
Chinese lantern festivals
. All the lanterns you see at the festival are
handmade
and after you see their perfection from up close, you will be truly amazed. Some are made of
thin, brightly colored paper
, others are made with silk, gauze, and bamboo strips. They can be lit by candlelight or by LED. This year we find
3 Exhibitions and 3 Locations
to decide between (1) Staten Island, (2) Queens, and (3) Long Island. You will find a different display at each location. This Sunday we visited the beautiful
"Illuminated Farm" at the Queens County Farm Museum
, an equally entertaining experience for the little ones and adults alike. You have
until January to book tickets
and visit one of the 3 locations or all 3. Coming from Manhattan, Queens and Staten Island will be more easily accessible by public transport. Ticket Price - Adults $25 and Children $17 -
Don't miss it! You can get your Tickets on their official Web-Site here.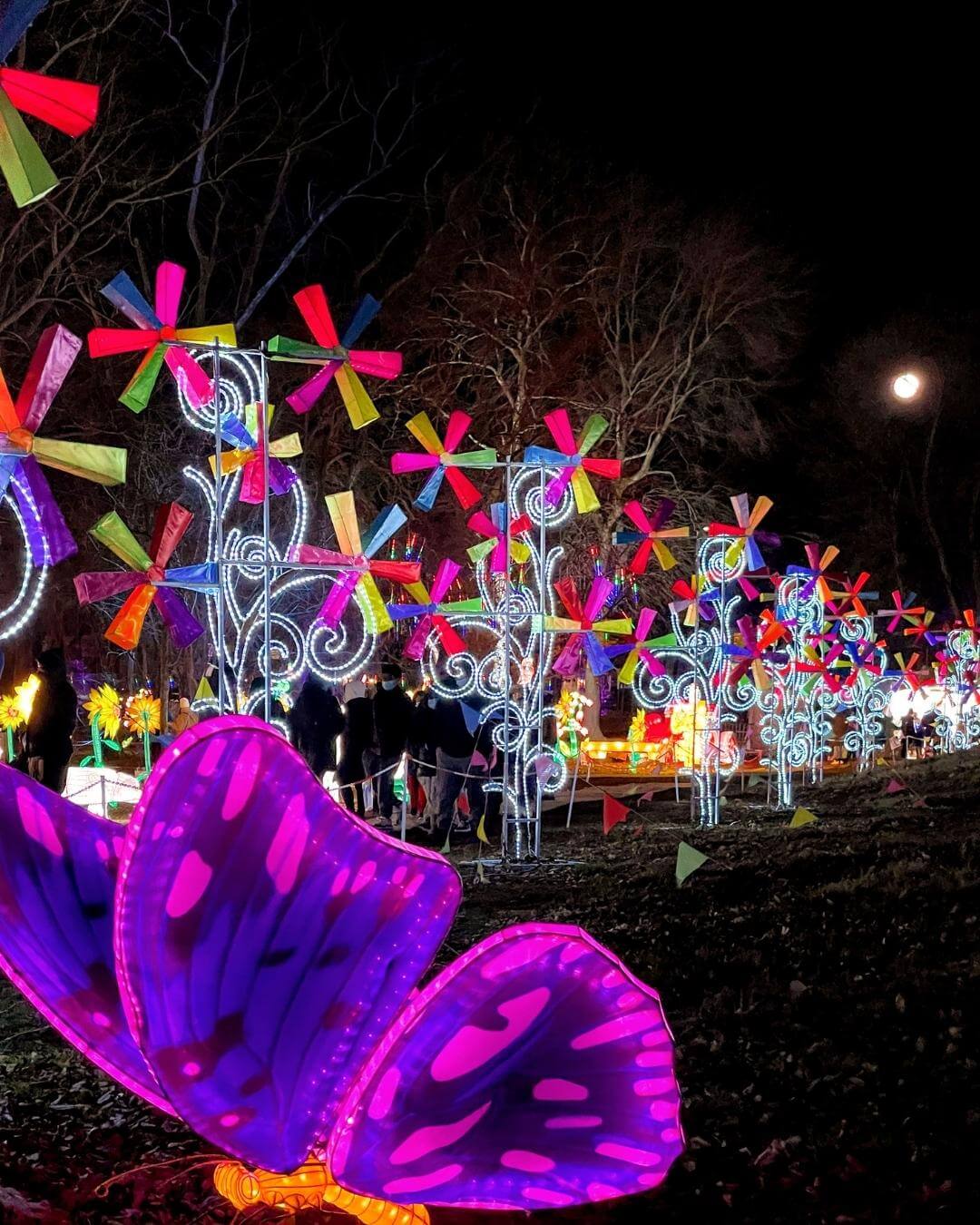 Luminocity Festival at Whitney Pond Park
We head over to Long Island for an experience that involves everyone, children and adults from all over the world. Artworks by young artists illuminated along a 45-minute journey, this year's theme is
"Shine Again"

Christmas and the classics around NYC
Finally, let's see some of the classic Christmas decorations and activities around the city, and we include the link (where available) to their pages with updated info.
Christmas Market & Tree in Bryant Park (The Winter Village)
Christmas Tree at Rockefeller Center
Saks 5th Ave Lights Show & Showcases
Macy's and its Christmas Showcases
Ice-skating Rinks - Rockefeller, Central Park, Bryant Park, and Brookfield Place (WTC)
Holiday Market at the Oculus and Brookfield Place Xmas Lights - The Luminaries
Christmas Tree on Wall Street
Christmas Tree in Washington Square Park
Christmas Tree & Lights around the Seaport Historic District
We wish everyone a very Merry Christmas and Happy Holidays!
Coming Soon "NYC Holidays 2021 - Part 2" - We'll see what to do and see between Christmas and New Year's Eve in 2021.