In our Explore New York Guide, you can find events and tips on
How to Celebrate New Year's Eve & The Holiday Season.
Christmas may be over, but there is still much to celebrate and do around the city! From New Year's Eve festivities to the first few days in January, the party in not over. Let's see what you can still do to enjoy the Holiday Spirit even after Christmas.
Most Decorated Restaurants - Let's Find Out Where to Dine
Rolf NYC - 281 3rd Ave, New York, NY 10010
This is
one of the first Restaurants
that went all out with its Christmas decorations. Located on 3rd Avenue near Gramercy Park, Rolf is one of the few places that keeps
its Christmas Look year-round
... Christmas in July anyone? During the Holiday Season is extremely hard to score a table. There is no online reservation system, you must call or stop by to secure a reservation. After NYE things might die down a bit so it could a great time to visit, even at the Bar, and enjoy one more Spiked Eggnog before you decide to fully commit to "Dry January." –
Rolf's NYC Website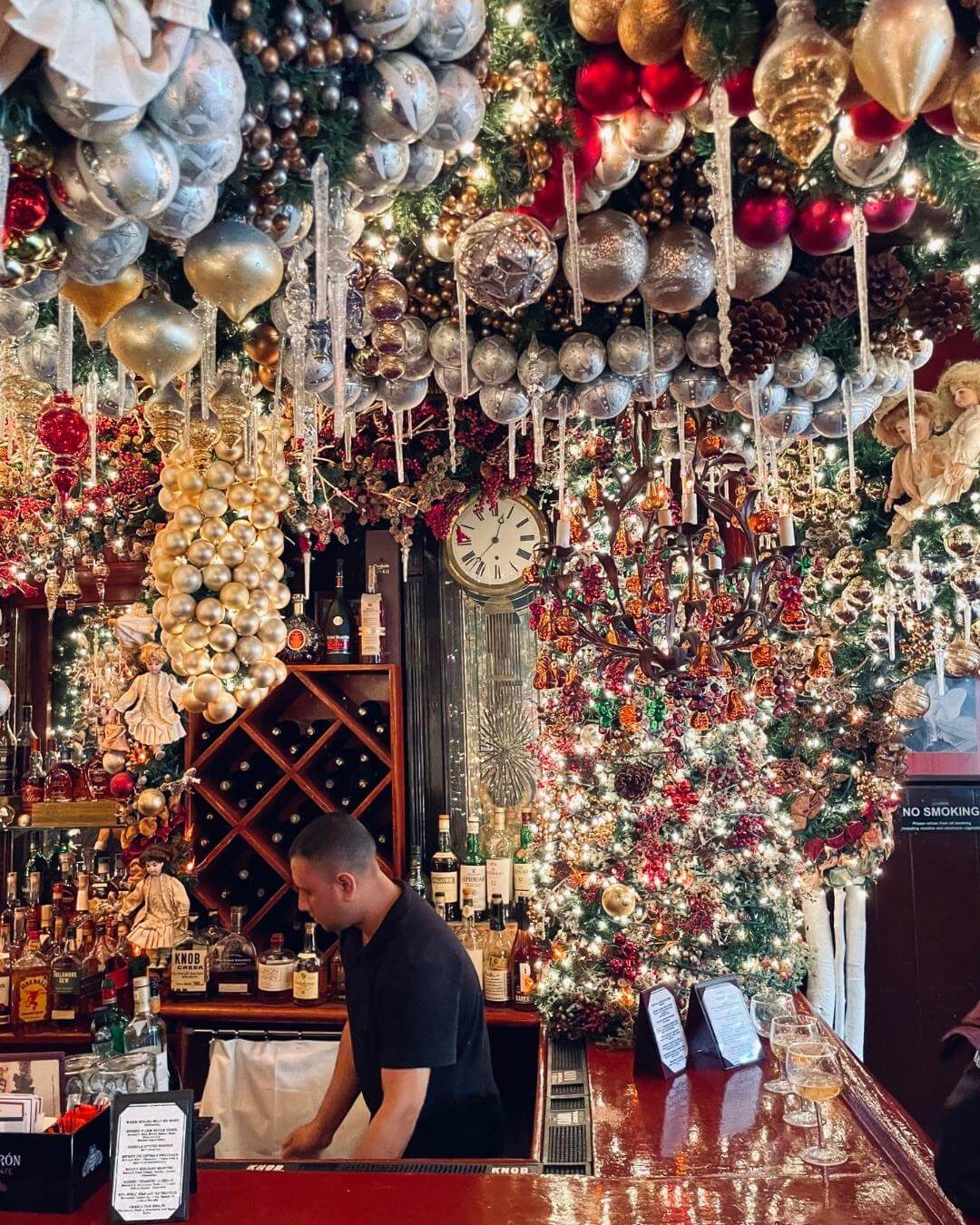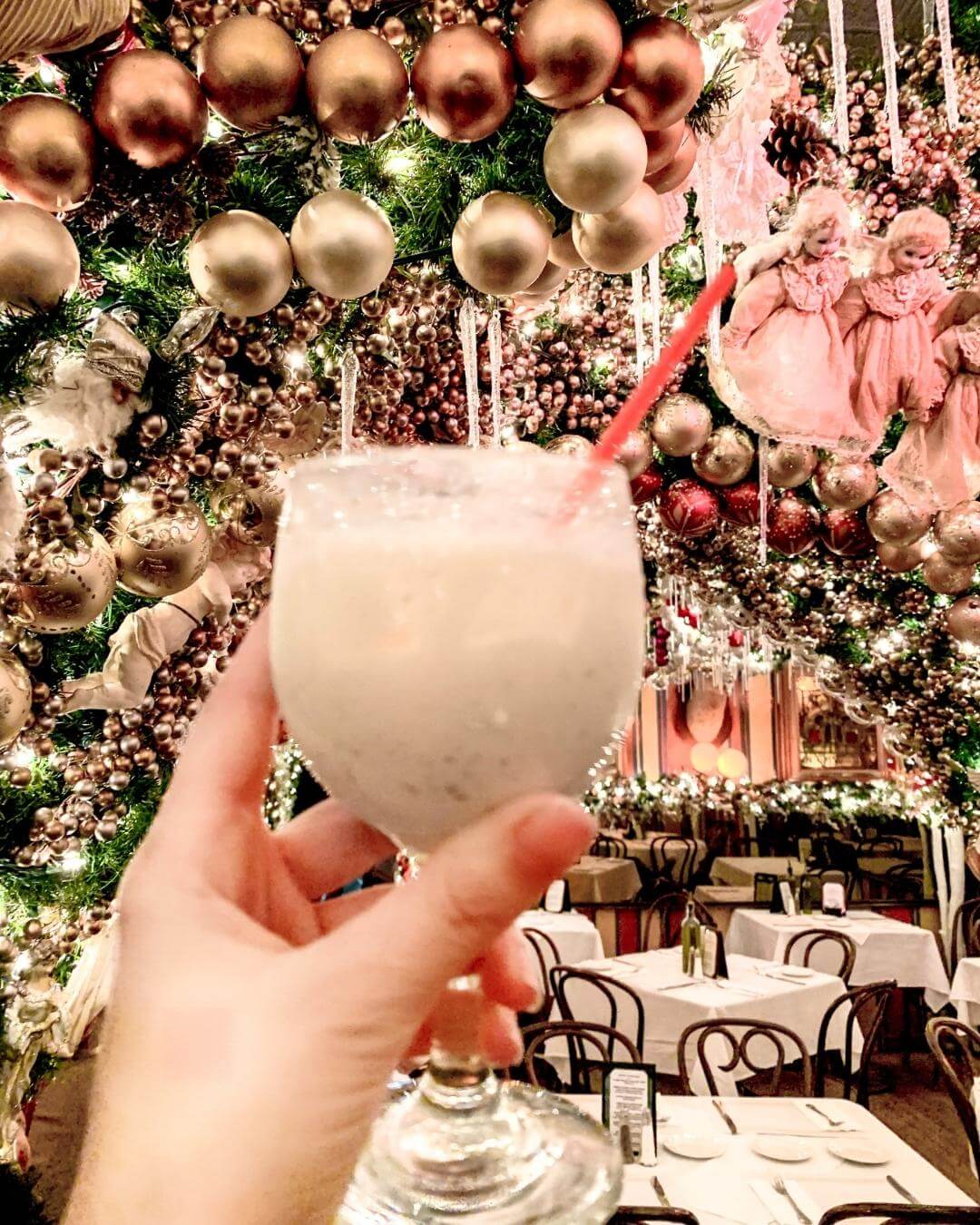 Papillon Bistro & Bar - E 54th Street
Papillon Bistro & Bar is located in a duplex right in the heart of Midtown off of 5th Avenue. This year they decided to add some extra to their Holiday decor. They serve classic French brasserie fares with an American touch. Great for dinners or for drinks at their lively bar
Papillon Website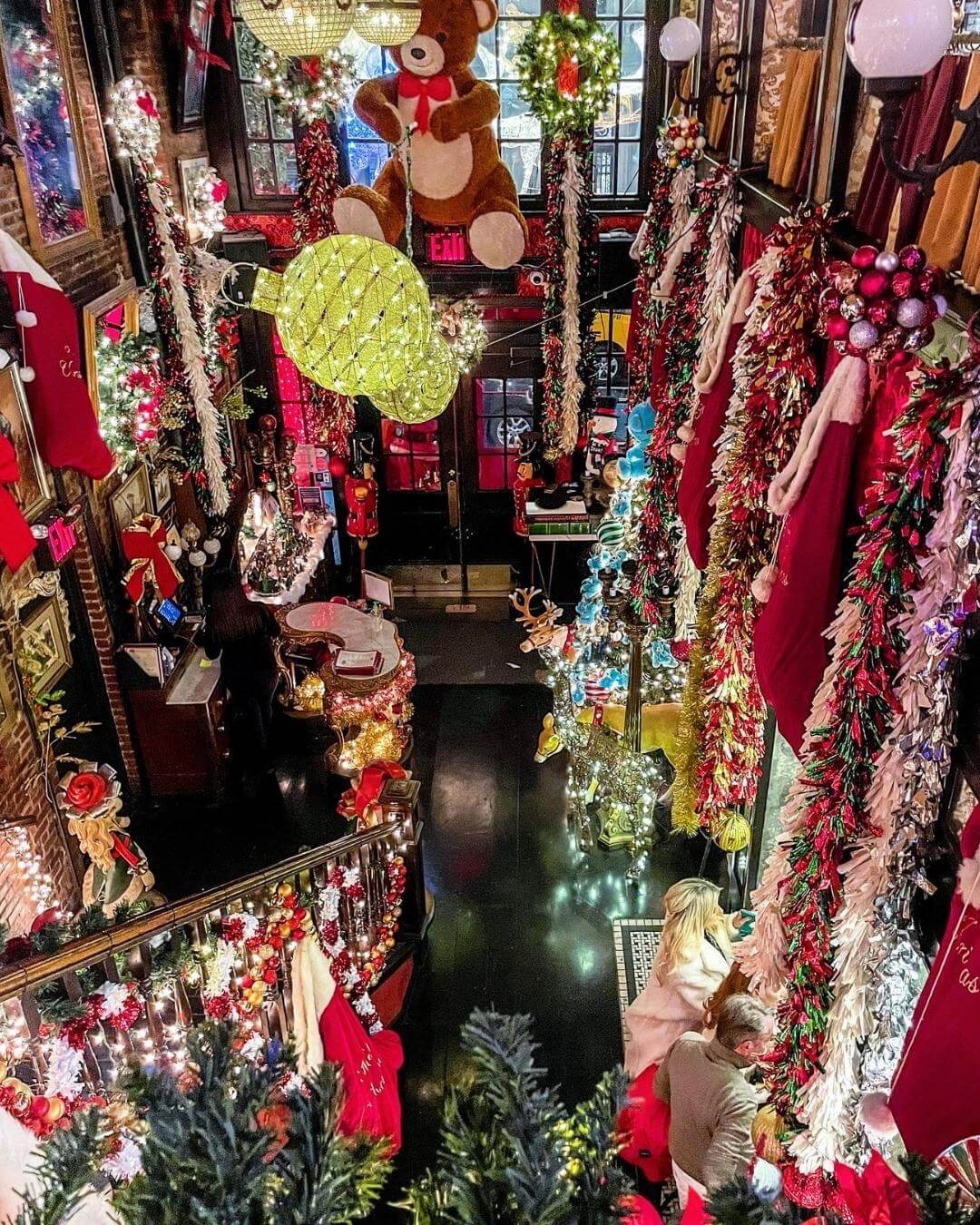 The Greens @ Pier 17 - South Street Seaport
For its second year, The Greens is back with its iconic Winter Wonderland Look. The Winter Village is awaiting you Downtown atop Pier 17 Rooftop boasting amazing views over the Brooklyn Bridge. You need to make a reservation online for one of their private cabins. You will have a cabin all to yourself for 90-minute. Food and drinks will be available a la carte.
This year, the Greens has upgraded its dining experience
offering a menu
that celebrates different cuisines such as Southern, Japanese, Latin, Vegan and more. You can make your reservation here –
The Greens Web-Site.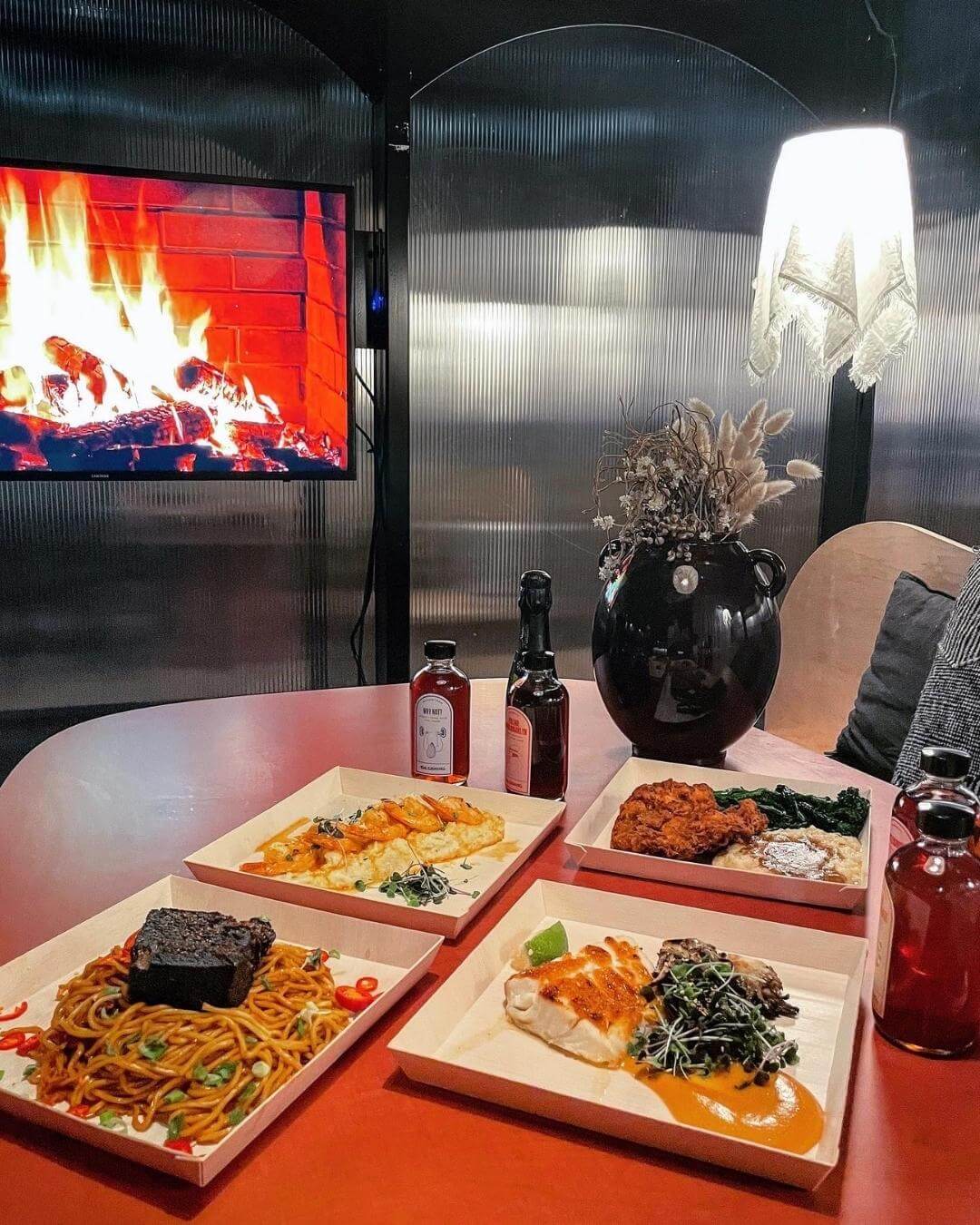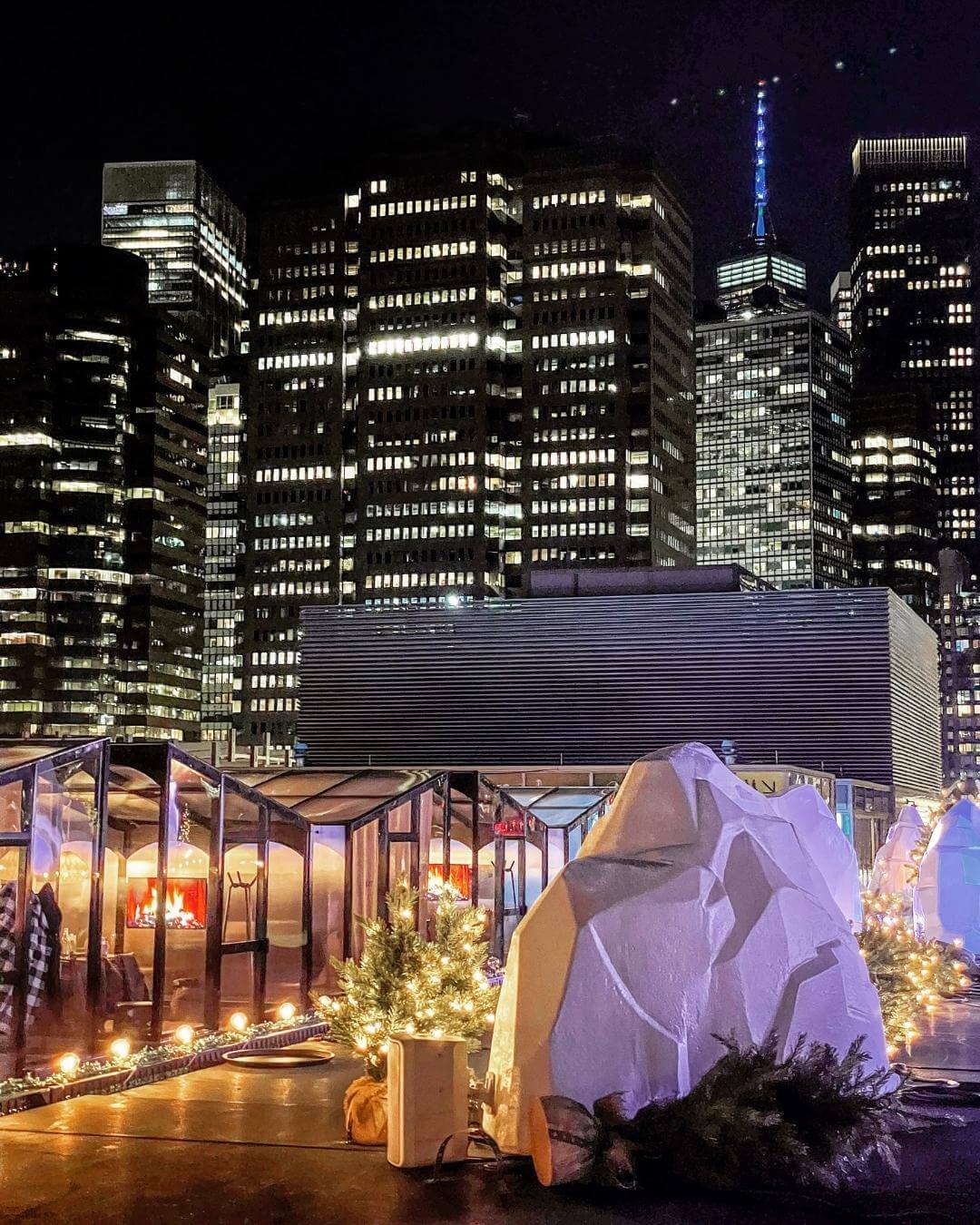 New Year's Eve Ball Drop 2021-2022
Who's ready to welcome 2022? If you are interested in attending the famous
NYE Ball Drop Celebration
in Times Square, you will be happy to hear that this year the public will return to Times Square after last year hiatus. However, please note that
some restrictions are still in place
including reduced capacity, proof of vaccination and mask mandate for all participants.
Please note that
only the following access points will be open to the public after 3:00 PM
–
GATE 1 – 38th Street – 6th & 8th Avenues
GATE 2 – 49th Street – 6th & 8th Avenues
GATE 3 – 52nd Street – 6th & 8th Avenues
GATE 4 – 56th Street – 6th & 8th Avenues
Please expect long lines and crowds! Remember that if you decide to leave, you will not be allowed back in where you were.
Bars & Rooftops to try this New Year
For those looking to still enjoy the Holiday Spirit while celebrating the arrival of the new year, here is a list of Bars and Rooftops that will bring the Holiday Spirit & the ambiance.
Magic Hour Rooftop - The Moxy Times Square
Oscar Wild Bar
Lillie's Victorian Bar & Restaurant
The Ready Rooftop
Miracle on 9th Street
Sierra Birreria - Eataly Flatiron
Classics Christmas Decorations around NYC
For those that are coming to NYC after Christmas, don't worry most decorations will be up at least for the entire first week of January.
Christmas Market & Tree in Bryant Park (The Winter Village)
Christmas Tree at Rockefeller Center
Saks 5th Ave Lights Show & Showcases
Macy's and its Christmas Showcases
Ice-skating Rinks - Rockefeller, Central Park, Bryant Park, and Brookfield Place (WTC)
Christmas Tree on Wall Street
Christmas Tree in Washington Square Park
Christmas Tree & Lights around the Seaport Historic District
We wish you & yours a Happy New Year!