Today, July 6th, 2020 New York City enters Phase 3 and with it, some "old habits and traditions" are resumed ... in short, we get a little closer to our normal life pre-COVID-19 pandemic.
What opens in New York City with Phase 3
We will begin to
see reopened:
beauty salons,
massage parlors,
pedicure and manicure salons,
SPA,
tanning and tattoo parlors,
and young people will return to some "low risk" sports.
However, we will not be able to enjoy lunch or dinner indoors at any restaurant/eatery place.
As New York City enters this new phase, America is still experiencing conflicting situations. Some states have seen their highest numbers of COVID_19 cases reported in the past weeks, and with such a high number of people infected there is an even more dangerous increase in hospitalized patients that some cities are running out of ICU beds. This is also why NY State along with our neighboring states of New Jersey and Connecticut have decided to place people coming from certain high-risk states under a 14-day mandatory quarantine if they come here.
What is still Mandatory - Few Guidelines
Last week, Mayor De Blasio and Governor Cuomo decided to delay the reopening of all indoor restaurants, at least for the time being -- safety-first for all New Yorkers.
The celebrations for Independence Day - 4th July saw some gatherings not entirely complying with the guidelines and rules in place. However, we can't let our guard down and the city continues to ask its residents to wear masks when outside and keep 6 feet (social distancing) form others so that we don't lose all the progress we have been making in containing the virus.
We are in the middle of summer now, and most restaurants have managed to put tables outside even on the streets, something the city is allowing them to do so all places can have more tables ... And
eating on the streets of New York City can be very pleasant!!
My last outing was for Sunday Brunch, where?
EJ'S Luncheonette: 1271 3rd Avenue / 73rd Street - Recommended!!

Long-awaited reopening: The High Line Park -- On July 16th. Keep in touch for more information.
---
Some Tips for your Trip to New York
ESTA How to Enter the United States
Read more
New York City Public Transportation
Subway (Metro) - Bus - Taxi - Uber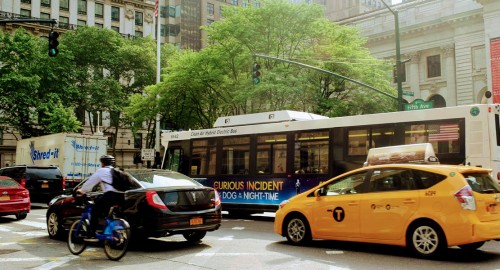 Read more