CHASING

food adventures
Twice a year, NYC becomes a food lover's paradise during its iconic Restaurant Week. This
NYCRW Summer 2023
edition promises a gastronomic experience like no other with hundreds of NYC's top-tier restaurants offering bespoke prix-fixe meals at over
450+ restaurants
across the city.
Restaurant Week in NYC stands as one of the prime
culinary events
in the city's five boroughs. As the event draws nearer, local gourmands, savvy tourists, and food enthusiasts clear their dining calendars to make way for a month-long gastronomic adventure. This NYC food festival encompasses tried-and-true restaurants, fresh faces in the food scene, and the best special occasion spots, all offering fantastic deals that only come once in a blue moon. Participating venues span across the city, delivering an unparalleled culinary experience at prices that won't break the bank.
WHAT IS NYC RESTAURANT WEEK ALL ABOUT?
Restaurant Week in the Big Apple is a
semi-annual affair,
taking place in the heart of summer and the depths of winter. Over its course, participating restaurants carefully craft their offerings, presenting diners with prix fixe options for
brunch, lunch, and dinner
- sometimes serving all three. The event runs throughout the week.
If you want to read our general guide on NYC Restaurant Week including its inception -
you can find it here.
NYC RESTAURANT WEEK - THE SUMMER 2023 EDITION
NYCRW Summer Edition 2023 - When does it start?
Brace yourself because the 2023 Summer Edition of NYC Restaurant Week is about to start. Reservations for the Summer Restaurant Week 2023 just opened on July 6th. The event officially kicks off on Monday, July 24th, and concludes on Sunday, August 20th. Foodies will have nearly a month to experience an array of culinary gems - from timeless NYC classics to recent gastronomic additions.
Reservations opened on July 6th
Starting on July 24th
Running until Aug 20th
NYCRW Summer Edition 2023 - How much does it cost?
NYCRW is bringing back the same pricing tiers from last winter's edition. We will have a few options to choose from - $30, $45, and $60 for two- and three-course specials offering more gastronomic delights to savor.
For the NYCRW Summer Edition 2023, the city is leaving each venue the option to choose which deal(s) to offer and on what days. Usually, most restaurants will offer Lunch and/or Dinner deals Monday through Friday, and selected restaurants may opt to offer Brunch and Dinner deals on the weekends as well. We highly recommend looking each restaurant up to see their specific offerings.
You may also see the NYCRW Summer Edition 2023 on restaurant apps such as
Open Table and Resy
, where you can conveniently make and manage your reservations.
And remember to register your MasterCard!
The "Get $10 Back on Your Meal with Mastercard® Deal" is back for the Summer 2023 Edition. You must register your MC card in advance (see link here) to get a $10 statement credit when you spend $45 or more during NYC Restaurant Week.
NYCRW Summer Edition 2023 - Who's Participating in NYC Restaurant Week??
Get a sneak peek at the full roster of NYC Restaurant Week participants right here. To get a taste of the season's best offerings, scroll down to see our curated list of must-visit spots this summer.
NYCRW Summer Edition 2023 - Top Restaurants to Try
We cannot wait to try these restaurants during the NYC Restaurant Week Summer Edition 2023
The Dining Room at Gramercy Tavern
Dowling's at the Carlyle
The Fulton
Fish Cheecks
Baar Baar
Kokomo
Union Square Czafe
Le Gratin
Will you partake in this culinary adventure? Share your finds with us on Instagram or Threads by tagging us (
@NewYork.Welcome
)
HAPPY FOOD HUNTING!
THE EXPERIENCE - PHOTO GALLERY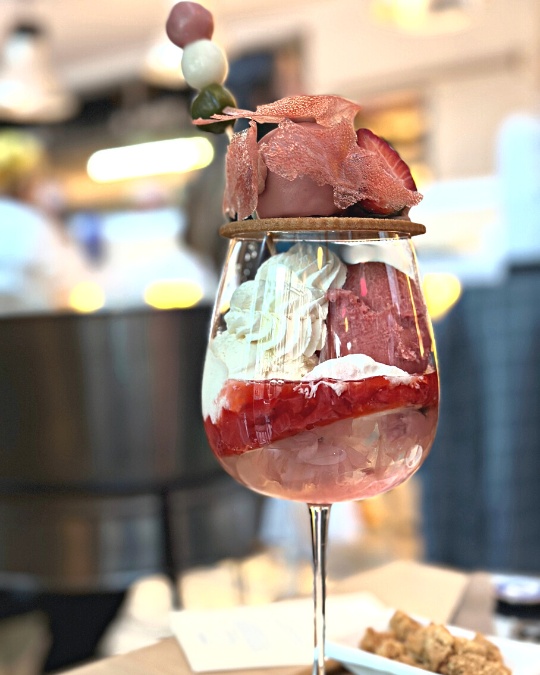 ---
TOP-3 ACTIVITIES TO DO RIGHT NOW IN NYC
NEED HELP? LET US HELP YOU EXPERIENCE NYC YOUR WAY WITH OUR EXCLUSIVES™