Ever wondered how the NYSE looks like inside? How much money they make daily?

We were lucky to accompany clients inside the Historic NYSE for a tour of the facilities ... and we even walked around the Trading Floor.

Here are some Photos of our visit:
Fun Facts abut the NYSE:
1) The NYSE is the oldest stock exchange in the United States founded on May 17, 1792 with the "Buttonwood Agreement"

2) It will cost you money to list there and be a member.

3) The NYSE is one of few remaining trading floors with people! Mostly everywhere, technology has replaced Humans.

4) Only 2% of the trades get done on the trading floor ... they have Data-Center in New Jersey and a second one for redundancy, and most trades are done electronically.

5) Wi-Fi? No, thank you! Their system is not actually connected to the Internet. They have their own Network that they say it's impenetrable.

6) As of June 2017, they had a market capitalization of listed companies valued at US$21.3 trillion ... by far the largest in the world.

7) The don't only trade NYSE, they can even trade on Nasdaq and other markets.

8) They can trade over $160 billion dollars on a yearly basis, not bad, right?
Unfortunately the NYSE is no longer open to the public since the tragic events of 9/11, and you can only visit inside if you know somebody and be there guests!

Do you want to know more fun and interesting things about NYC?

Remember to connect with us on Social Media or ask Irene ....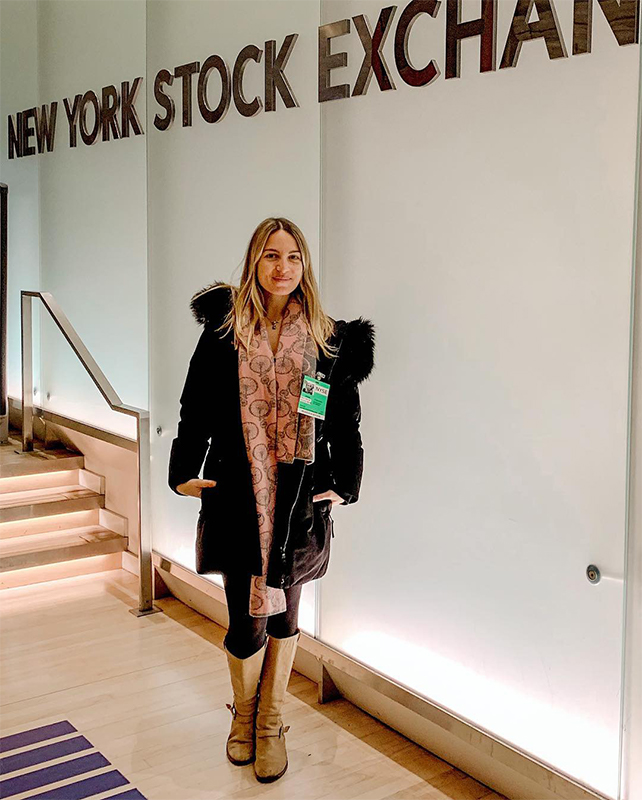 She will be happy to take you around New York to discover off-the-beaten path areas of the Big Apple.