Respect & Follow ALL Safety Protocols!!
If your question is "
How do I safely travel during & after the COVID-19 Pandemic?
" the answer must be "
Respecting the safety guidelines
put in place by local governments and companies at all times". Never ignore the
social distancing
rule (maintain 6 feet apart from others), always
wear your mask
during the flight and/or when you approach someone who is not part of your family group (same household), always take time to do a good and vigorous hand-wash, and use
abundant hand sanitizer
to keep those "paws" squeaky clean! ;-)
Note that in some
airports
, they have
limited the open venues
for the purchase of foods and drinks, you should inquire with your departure airport before your flight, and in case organize yourself
bringing what you may need
with you during the flight straight
from home.
Do you have to face a long flight?
Find out about the sanitation procedures that the airline adopts, make sure you h
ave few masks to change
during the flight and use them for the entire duration of the flight, bring antibacterial wipes with you to clean the table and the surfaces you touch when you sit down for the first time, wash your hands or use hand sanitizer,
avoid standing in line for the bathroom
.
What changes in flight: food and drinks on board
Airlines have
changed their in-flight service
. To comply with regulations and ensure the safety of passengers and personnel, each company is adjusting the administration of foods and drinks. Make sure you check before your departure. Often times, they will provide
only pre-packaged food
and they won't do any meal/drink service in-flight.
You could find, by your reserved seat, a sealed package containing a
light snack, water, and a drink.
On short trips, there may be no service at all, not even for a fee, so it is good to be organized in advance with drinks and snacks if you think you might get hungry or thirsty during the flight.
Some companies have currently
suspended the administration of alcoholic beverages
and the sale of items marked Duty-Free.
If you're going on a Vacation then let it be a Vacation!
If you decide to take a vacation after the pandemic, go out, stay safe, but don't be afraid, it is important that a healthy level of travel concern does not become a harmful fixation and turns into a mental breakdown for you and your travel companions.
Traveling with fear is never appropriate
, so if you are struggling with anxiety due to COVID-19, it would be better to postpone the trip to a later date when you will feel more relaxed and confident that you can manage traveling abroad.
I can assure you that
New York City, when it will re-open to tourists, will be one of the safest destinations
. The city immediately reacted by ensuring safety measures and services to all.
Tests
and swabs are offered to all residents
for FREE without distinction
if you have insurance or not, m
asks and sanitizers are distributed in public places
, such as Central Park. New Yorkers have been following (for the most part) all rules like troopers and as it's showing now how this has made a difference. Right now, we are the city with the
lowest COVID-19 infection rate,
and a few days ago we even registered
ZERO deaths
for the first time since March 2020.
Our Gov. Cuomo has always been clear from the first onsets of COVID-19 in the State of New York - He has demanded and
expected full compliance from all New Yorkers
to get back to our normal lives as soon and as safest as possible.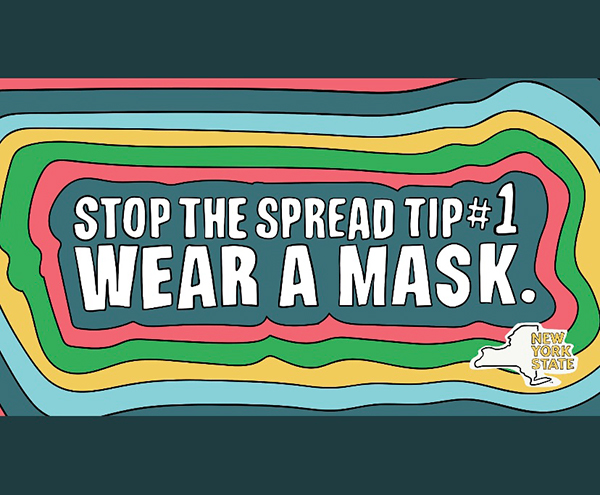 Get organized with a local Travel Agent in the area
Contacting a local operator/travel agent in the area
you want to visit is always advisable. However, now more than ever a local and professional travel consultant can help you when you
book a post-pandemic trip
.
You get the
latest information, logistical support, and the solution
to any travel problems during your vacation.
Those who want to return to travel for leisure, to visit friends or maybe have to travel for work, will have to adapt to the new normal and must be willing to follow the new procedures to travel safely.
On our part, all necessary changes will be made to provide the best possible service in the safest way possible.
During our Private Walking Tours
, you will r
eceive free masks and hand sanitizer from our Guide
, the regular Tours will be performed with smaller groups to keep the social distance at all times. For multi-day tours, these new regulations will be applied:
Tour Changes due to COVID-19
Changes will be made to departure schedules and operations of the tours
offered on our website in order to provide the best possible service in the safest possible way.
Specifically:
FOR Day Trips and Excursions from New York City for 1 or more days:
Limited capacity and reduced departures
Book Now & Pay Later - Lock your Price & your spot so you won't get sold out.
Pay two weeks before your selected date
---
Stay updated - Follow us
Stay in touch with us
to receive all the latest information on when tourism flights will resume, quarantine ordinance will cease, next openings of museums, attractions, and shows.
You can subscribe to our newsletter, or you can follow us on
Facebook
-
Instagram
-
Youtube