ACTIVITY
: Sightseeing
The New Urban Park of New York
What to know about High Line Park in New York
The High Line is a former elevated freight railroad
spur called the West Side Line, which runs for 1 mile along the lower west side of Manhattan, from Gansevoort Street, one block below West 12th Street, in the Meatpacking District, up to 30th Street, through the
neighborhood of Chelsea
. The "recycling" of the railway
into an urban park
has spurred real estate development in the neighborhoods which lie along the line.
---
Photos: High Line Park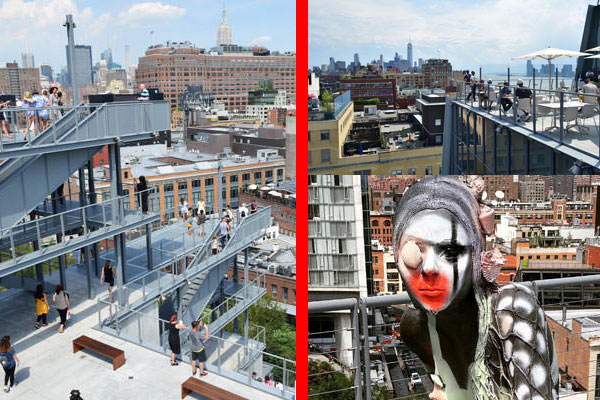 In 2004, the New York City government approved a
50 million dollars resolution
to begin construction of the park, and in 2006, after all permits were approved, Mayor M. Bloomberg chaired a ceremony that marked the start of construction.
In 2009
, the
first half of the park
was opened to the public (up to 20th Street) and in the
Summer of 2010
the second half (up to 30th street) of the park opened up.
Today, the High-Line is considered one of the
most unique urban parks
in the country and has inspired other cities such as Chicago, Philadelphia and St Luis to
convert
old and
abandoned urban railway lines
into parks rather than demolish them.
The park is open
every day from 07:00 am to 10:00 pm.
More access points are available along the park, and is fully accessible to the disabled. For more information visit:
High Line
.
---
The Whitney Museum
The new opening of the Whitney Museum, the
Museum of Contemporary American Art
, is another reason to visit the Meatpacking District. Work by the Italian architect Renzo Piano. Exhibitions dedicated to
modern American art
, but not only. Large open spaces.
---
Map - Entrances to The High Line & Video of the Surroundings