Saint Patrick's Day
is traditionally celebrated as religious holiday in Ireland (and in all countries that have an Irish community) on March 17th. New York's first Saint Patrick's Day observance was held on
17 March 1762
in the home of John Marshall, an Irish Protestant. The first recorded parade in New York was by Irish soldiers in the British Army in 1766. Irish patriotism in New York City continued to soar and the parade in New York City continued to grow. Irish aid societies were created and they marched in the parades too. Finally when many of these aid societies joined forces in 1848 the parade became not only the largest parade in the United States but one of
the largest in the world.
---
Saint Patrick Parade in New York
The Saint Patrick's Parade, as every year, starts at 44th Street and proceeds along
Fifth Avenue up to 79th Stree
t; the parade starts at 11:00. Position yourself on Fifth Avenue in the Upper East Side, above 65th, so you'll leave the large initial crowd and blend into the residents and experience the New York party!
Saint Patrick's Day is one of the
most extraordinary events
that take place in the city. Loads of people flock to the streets and gather along 5th Avenue, where they can view the marching bands and floats. Everything is colored in green (the Irish's color), from painted
green faces to green beer
.
---
Visiting the Saint Patrick's Cathedral
For
more than 130 years
, the Cathedral of St. Patrick is for many a spiritual refuge, welcoming all those who seek tranquility and renewal. For all Parishioners and community members along with travelers from all over the world is the center of Catholic life in the United States. For many others, St. Patrick is a symbol of New York City and a
national landmark
. Today, the Cathedral serves more than
five and a half million visitors
each year as a house of prayer and a place of hope.
Open every day
Hours: from 6:30 am to 8:45 pm
---
Traveling to New York? 3 Articles to learn how to get around the city
Read our
Top-3 Articles
to learn how to get around New York City using Public Transportation.
How to use the Water Ferry to Travel around NYC
Traveling by Water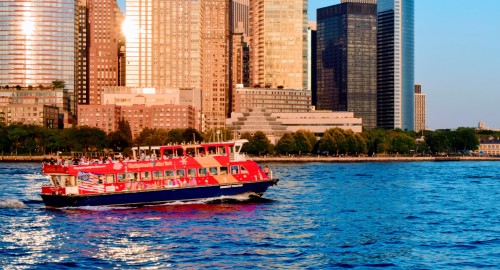 Read more
The New York Subway - The MetroCard Guide
General Rules, Fares and Etiquette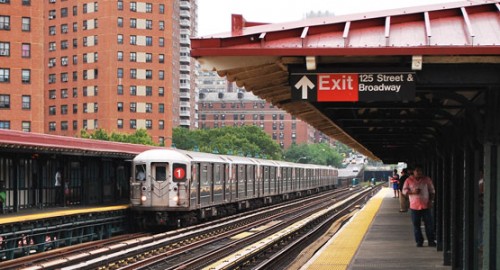 Read more
New York City Public Transportation
Subway (Metro) - Bus - Taxi - Uber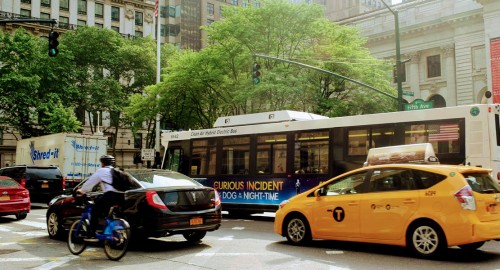 Read more
---
A New York Vacation in Spring - How to plan it
Choose the right Hotel for you
Questions? Get in touch with us!