Date: 11/26/2020 - 11/29/2020
LOCATION
: Central Park West
WHEN
: Fourth Thursday of November
ACTIVITY
: Parade
Thanksgiving is usually celebrated with families
and friends preparing large meals and the famous turkey as centerpiece. It is estimated that in the United States more than 35.000 turkeys are cooked every year on Thanksgiving Day.
All cities hold parades in the morning with bands and floats and usually people celebrate in the streets and then meet for dinner.In New York, a traditional parade organized by the department store Macy's takes place in the morning.
---
Macy's Thanksgiving Day Parade
In New York, the traditional parade is organized by the department store Macy and takes place in the morning. This tradition began in 1924 and is the second oldest Thanksgiving parade in the United States.
This tradition started back in 1924 and it is the second oldest Thanksgiving Parade in the US. Stating from Central Park West (at 79th street), the parades goes down 6th Avenue (or 7th Avenue) to reach Macy's where a stage awaits famous performers and singer. Hundreds of music bands are part of the parade. Balloons in the form of animals or the most famous cartoons float on the streets of the city, a spectacle not to be missed.
Immediately after Thanksgiving there is the other so-loved and followed-up ceremony in the world: Rockefeller Center Christmas Tree Lighting ceremony. These two anniversaries start the Christmas Festivities.
Christmas in New York
---
How to celebrate Thanksgiving
---
Traveling to New York? 3 Articles to learn how to get around the city
Read our
Top-3 Articles
to learn how to get around New York City using Public Transportation.
How to use the Water Ferry to Travel around NYC
Traveling by Water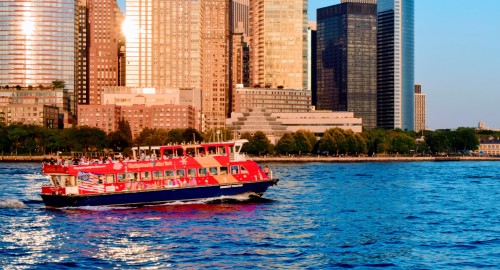 Read more
The New York Subway - The MetroCard Guide
General Rules, Fares and Etiquette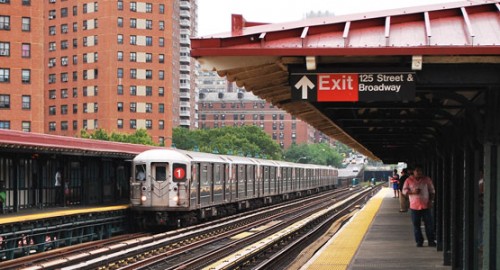 Read more
New York City Public Transportation
Subway (Metro) - Bus - Taxi - Uber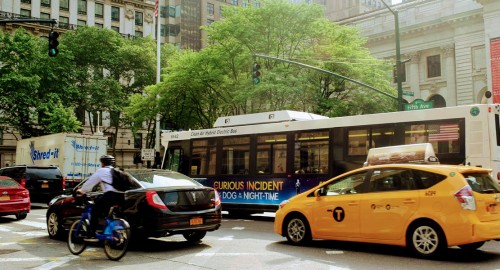 Read more
---
A New York Vacation for Thanksgiving - How to plan it
Choose the right Hotel for you
Questions? Get in touch with us!