The Vessel in Hudson Yards is "currently closed" until further notice
THE NEW CENTER OF HUDSON YARDS
New York City has some interesting new attractions that just opened up. The highly anticipated
Hudson Yards
has opened its doors (
partially
) on
March 15th, 2019
and you can now shop, dine and relax in what looks like a very extravagant, ultra-modern, and expansive space.
With over 100 stores, refined dining experiences, public gardens, a new performing art center, multiple residential and commercial buildings, the $28 billion dollar project by the name "Hudson Yards" was envisioned and built to be a self-sufficient "city within a city"
Other than the Shopping Mall with a plethora of different stores from the expensive Nieman Marcus to more affordable ones like Uniqlo, Zara and H&M, the 25 Restaurants and Dining Experiences definitely take center stage at this revolutionary complex. Just to name a few, you will find the renowned Estiatorio Milos, Tak Room, Queensyard, and many others. Plus, the world-acclaimed Chef José Andrés is opening his first Eatery in New York City with the "Mercado Little Spain"

But the complex doesn't just feature shops, restaurants, and gardens, there are several attractions worth experiencing!
---
VIDEO - VISITING THE VESSEL
---
THE HUDSON YARDS ATTRACTIONS
The Shed
The new Performing Art Center for both the visual arts and performing arts including music, painting, digital media, theater, and literature. Check out their website https://theshed.org/program for the upcoming schedule and ticket information.
Snark Park
A floor dedicated to "discovery" with curated immersive experiences where people of all ages are invited to contemplate, explore, relax and play. March + April Tickets are Out Now - Adult: $28 - Child: $22
To purchase tickets - https://www.snarkpark.com/
The Edge Observatory
Opening March 11th 2020. It will be an "open-air" observatory located on the 101st Floor which makes it the highest public balcony in New York. There is also a glass floor so you can see 1,100 feet (0.34 km) below you, or, you can literally lean into the angled nine-foot window-walls if you are looking for some additional thrill! Tickets start at $36.
The Vessel
The new iconic landmark that is literally meant to be climbed. Free admission and timed-entry so you don't have to wait in line.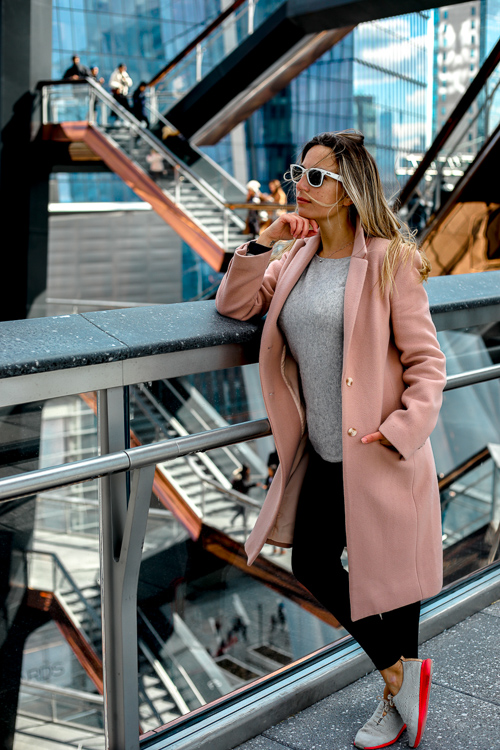 Irene visiting The Vessel
Inside The Vessel
---
LEARN MORE ABOUT "THE VESSEL"
One of the most anticipated attractions of the new Hudson Yards was probably The Vessel, the very intricate vertical maze with over 2,500 individual steps! If you were to climb each flight of stairs, you will be climbing for approximately 1 mile (1.61 km).
Designed by Thomas Heatherwick and Heatherwick Studio, The Vessel is meant to be a centerpiece from where people can enjoy unparalleled views of the city and the Hudson River at different heights and vantage points.
Located just North of the Highline, it has direct access to the latter and it's easily reachable by Subway (Line 7).
The Vessel - Opening Hours:
Monday-Sunday: 10:00am-9:00pm
Get tickets here: https://www.hudsonyardsnewyork.com/discover/vessel
Admission is free!
If you don't have a ticket, you are still welcome to check in at the attraction and wait in line for the first available entrance.
---
HOW TO VISIT THE HUDSON YARDS & THE VESSEL
Why not spending half a day exploring this new incredible architectural achievement? As part of our Tours offering, we are now launching a new 4-hour Walking Tour (private only) to explore the area around the Hudson Yards including The Vessel (with admission ticket, if available) The Highline, The Chelsea Market, and The Meatpacking District.
An incredible way to spend 4 hours exploring the contrast between modern architecture and the "old New York" still somewhat visible around the neighborhood of Chelsea ... Plus, we will have the chance to admire many murals, graffiti, art installations, and learn more about today's New York Lifestyle.
If you are interested in booking the Hudson Yards Tour, please email us at info@newyorkwelcome.net
HOW TO GET THERE & HOURS
Hudson Yards - Opening Hours:
Monday-Saturday 10:00am-9:00pm
Sunday 11:00am-7:00pm
---
Traveling to New York? 3 Articles to learn how to get around the city
Read our
Top-3 Articles
to learn how to get around New York City using Public Transportation.
How to use the Water Ferry to Travel around NYC
Traveling by Water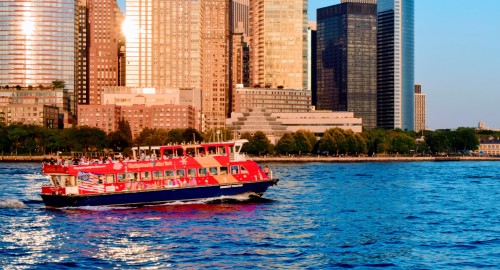 Read more
The New York Subway - The MetroCard Guide
General Rules, Fares and Etiquette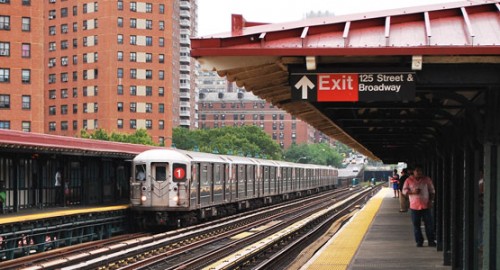 Read more
New York City Public Transportation
Subway (Metro) - Bus - Taxi - Uber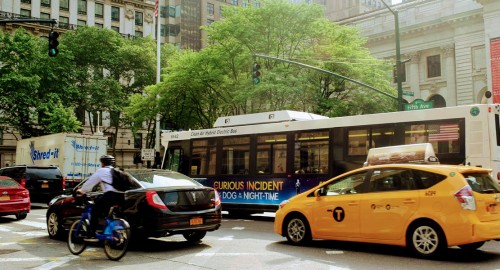 Read more