Why Visit Tribeca and SoHo?
Exploring Tribeca
Tribeca is an acronym devised in the 1970s
by realtors to enhance property values in the "Triangle Below Canal Street", is a trapezoidal neighborhood known for its intriguing combination of wealth and grit. Today the apartments of celebrities and other well-heeled-people occupy the upper floors of formers manufacturing lofts and warehouses. At street level are shops with well designed displays as well as well-known restaurants.
The Tribeca Film Festival
, founded in 2002 to revitalize the neighborhood after September 11th attacks, has become a major cultural event (late April – early May).
This neighborhood offers several examples of Industrial Architecture
from the 19th century as well as its 21st century flair. The cast-iron-fronted-building at 55 White Street (1861), the Italianate
Woods Mercantile Buildings
(1865) and the cast-iron building at 85 Leonard Street (1861), the only structure in the city that can be positively attributed to James Bogardus (1800-74) the father of cast-iron architecture in the US, are great examples of this form of architecture which you will also find predominantly in the neighboring SoHo.
---
Map: Soho & Tribeca
The Surroundings of Tribeca & SoHo
---
Exploring SoHo
SoHo, South of Houston
, is endowed, along with Tribeca, with the city's greatest concentration of cast-iron architecture and one of its denser concentrations of
shopping
opportunities, with stores ranging from high-end boutiques to sidewalk carts. Some of the side streets, particularly those in the southern end of the district retain their Belgian block padding,
granite sidewalk
s, and iron-loading platforms.
Broadway and West Broadwa
y are the two main arteries of this neighborhood. Here you will find many shops, restaurants and bars. Among the many Historic buildings that should not be missed:
Bloomingdale's SoHo
(1860),
Haughwout Building
(1857) and the brick Federal House at 139 Greene Street (1824). The
"Piece of Resistance"
of the block between Grand and Canal Streets known familiarly as the "
Queen of Greene Street
" (1872) is no. 28-30 Greene St., a grandly ornate Second Empire building crowned with stupendous mansard roof.
---
Looking for a Hotel in Tribeca? Enter dates

If you are looking for your Hotel/Residence in the Lower Manhattan and around SoHo and Tribeca, select your dates.

Video: Walking Tour

Let's explore the neighborhood together! Follow us

---
Recommended Activities in Lower Manhattan
---
Traveling to New York? 3 Articles to learn how to get around the city
Read our
Top-3 Articles
to learn how to get around New York City using Public Transportation.
How to use the Water Ferry to Travel around NYC
Traveling by Water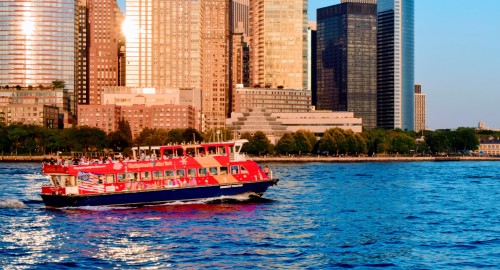 Read more
The New York Subway - The MetroCard Guide
General Rules, Fares and Etiquette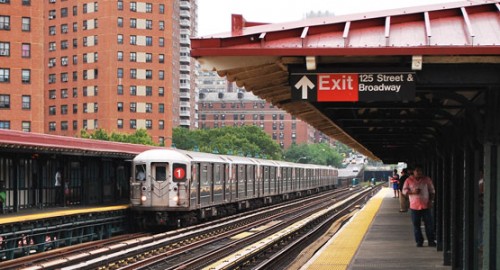 Read more
New York City Public Transportation
Subway (Metro) - Bus - Taxi - Uber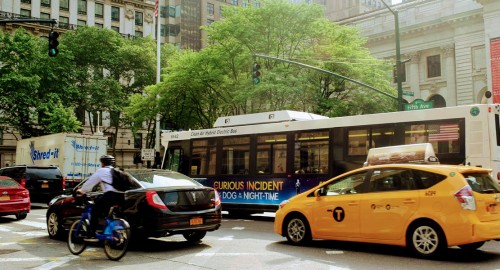 Read more
If you want to organize personalized tours by foot or by car with a local guide around New York City as well as outside the city, fill out the form below